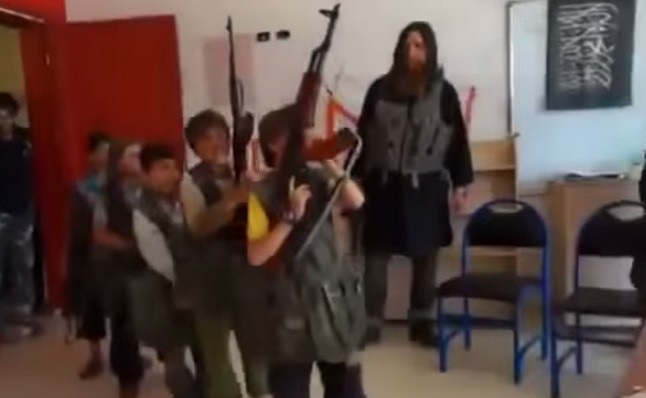 Islamic State (Isis) has kidnapped as many as 120 children from various schools in Mosul to recruit them to terror training camps run by the Sunni militant group, Iraqi media states.
Isis reportedly stormed a number of schools on Sunday in al-Qayyarah, al-Shura, Badoush and al-Baaj neighbourhoods of the city, located 400 km from Baghdad and loaded the children into military trucks. The children who were taken away from their respective schools in the southern and western districts on Sunday, are being trained at the Isis cub camps.
In Isis-controlled areas, the militant group has special training schools for children where they are "brainwashed" and desensitised.
In these Islamic boot camps, referred to as "Cubs of Islamic State" or "Cubs of al-Baghdadi", children are given weapons training and taught how to be a suicide bomber. And to graduate from the school, the Cubs of al-Baghdadi have to behead someone.
Iraqi source told The Times of Israel that children, aged between 12 and 15 , will now be part of Isis and trained as fighters. However, the children from wealthy families will be released after a ransom is paid to the militants.
Mosul, which is the second largest Iraqi city, was seized by Isis in June, last year. Since then the Iraqis have been working on a plan along with the US-led coalition forces to take back the Iraqi city.
The Iraqi forces aided by Iranian-backed Shiite militiamen earlier last week were able to recapture Tikrit, the hometown of former Iraqi dictator Saddam Hussein, that is located some 160 km north of Baghdad.
The abduction comes at a time when Iraqi forces are working towards launching an attack on Mosul. And for Isis, Mosul is a key position, which means, according to CNN: "the terrorist group has all the more reason to go all-out to defend it."