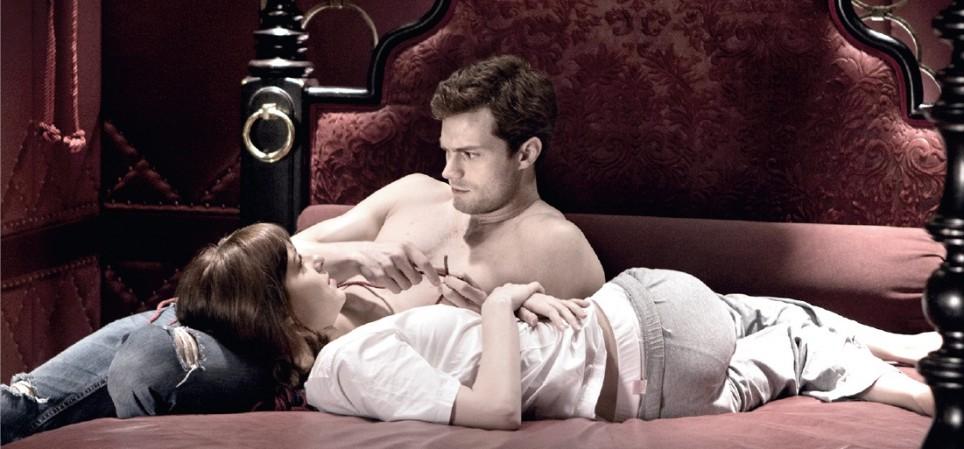 Sex sells, and that is a universal truth. There is no shame in admitting that we are all looking forward to watching some tastefully shot, sexy scenes. Moreover, it could be that vulnerable scene that takes a noteworthy performance to an Oscar-worthy performance.
The big change to be expected from upcoming movies is that there is lot more nudity from the men of Hollywood. So without much ado, here are some of the most anticipated Hollywood nude scenes:
"Fifty Shades Darker" (2017)
The predecessor movie "Fifty Shades of Grey" was an utter disappointment to fans, presumably because the fans of the books wanted to see a lot more of their beloved Christian Grey. The upcoming sequel is hopeful of rectifying that error. Reports suggest that Jamie Dornan has been offered an extra $1.5 million to go full frontal, and whether or not he accepts the offer, he is definitely not going to over-dress this time round.
"A Bigger Splash" (2016)
Meanwhile, his "Fifty Shades" onscreen partner Dakota Joshson is going nude and almost always topless in "A Bigger Splash" along with Tilda Swinton, Ralph Fiennes and Matthias Schoenaerts. It is understood that Swinton also goes topless in many scenes, as both men gives full frontal performances.
"Deadpool" (2016)
Most superhero movies have tried and maintained the PG-13 status, but Ryan Reynolds' upcoming "Deadpool" is blessed with an R-rating. The movie even got to release a Red Band trailer wherein Wade Wilson and his girlfriend Vanessa Carlyle (Morena Baccarin) are seen mid-coitus. We do not know if either of them will go fully nude for the film, but there is definitely going to be a lot to look for in the upcoming 20th Century Fox film.
"Carol" (2015)
The period romance set in the 1950s in Manhattan depicts the beautiful love-story between Rooney Mara's Therese Belivet and an older lady Carol, played by Cate Blanchett.There are quite a few sex scenes in the film, one of which explicitly, yet tastefully, shows both actresses completely in the nude. Rooney who is not new to nudity has said during interviews that she is "nude quite often, so it wasn't a big deal for me".
Bare (2015)
"Glee" star Diana Agron plays a young girl seduced into the world of stripping in the Natalia Leite drama. The movie reportedly features a lengthy sex scene between Agron and Paz de la Huerta, who plays a drifter that seduces Agron's Sarah into a life of drugs, stripping, and psychedelic spirituality.