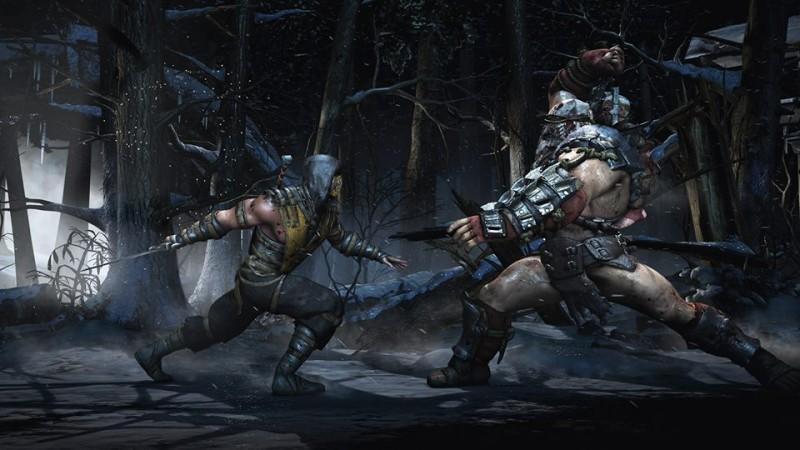 Developers of Mortal Kombat X NetherRealm Studios have kept the excitement of the game in a state of motion with constant teases and character reveals.
Ed Boon, the co-creator of Mortal Kombat has now teased a new character for the fighting video game.
What the...? pic.twitter.com/GHapDgsq59

— Ed Boon (@noobde) January 22, 2015
Some fans have speculated that the bow being shown could be of Nightwolf. He, according to the Mortal Kombat legends, carries a bow made of his magical powers. Although his bow is usually green in colour, there is every reason to believe that his bow could be refashioned and turned into a physical bow. There is also the possibility of him having grown old and not being able to use his powers like he used to previously.
Nightwolf has been featured in many Mortal Kombat games since he first appeared in 1995. His last appearance was in 2011's Mortal Kombat reboot. His primary weapon is Tomahawk
Boon himself was part of the people who speculated it could be Nightwolf when he said, "It Might Wolf"
Previously he had clarified to a fan question asking when they can expect a reveal of the characters, Boon had said, "Next week is going to be a lot of fun!" Apart from this, players will be learning more about the narrative of the game "soon."
Mortal Kombat will be releasing the game on 14 April, for PlayStation 3, PlayStation 4, Xbox 360, Xbox One and PC.
We already know that Mortal Kombat X will add new characters like Cassie Cage, Kotal Kahn, Ferra/Torr and D'Vorah in its roster. So the possibility of a new fighter too cannot be negated. iDigitaltimes speculates that the image with its colour scheme and motif leads us to believe he could be from the Hanzo clan, a new Ninja perhaps? Boon had previously hinted about the possibility of another ninja in the game after Scorpion and Sub-Zero.
The following characters have been confirmed by NetherRealm Studios:
Goro
Raiden
Scorpion
Sub-Zero
Kano
Quan Chi
Cassie Cage
Kotal Khan
Ferra/Torr
D'Vorrah
Kung Lao
Kitana