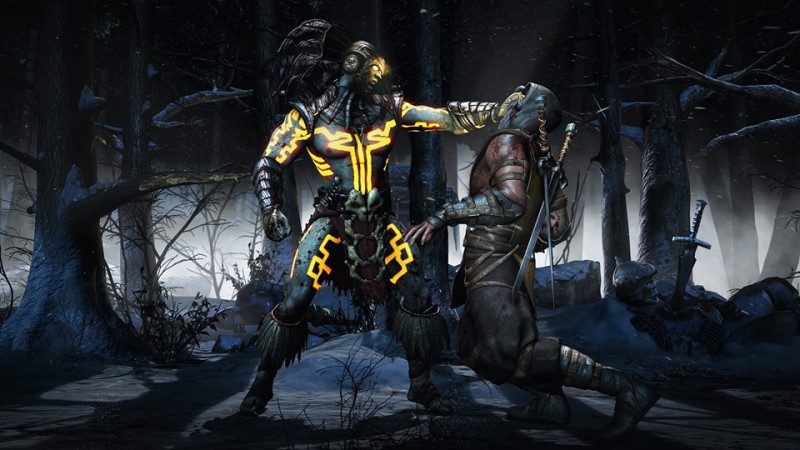 Mortal Kombat X from developer NetherRealm Studios has unveiled a new fighter in the game, the Thunder God, Raiden. The revelation was supplanted by a two minutes odd trailer showing off the brutality of Raiden on his opponents.
The revelation comes from Ed Boon, creative director, NetherRealm Studios who made the announcement at Evolution Championship Series in Las Vegas.
As highlighted in the trailer below, we can see that Raiden will have three different fighting styles. But these three styles will be locked until the match gets over.
Thunder God - This fighting style involves a set of electrocution combos with many electric blasts. But this will need him to get closer to his opponent.
Displacer - This fighting style involves teleportation. It has an element of surprise for the opponents and is very helpful in evading enemy attacks and projectiles. Teleportation can also be made part of the combos.
Storm Lord - This fighting style involves lightning traps. Raiden can just place two orbs and then ignite them to activate. Once activated, these orbs will produce high voltage electricity for some time. When an opponent comes in contact with this, he will be stunned.
There are other moves of Raiden that are not specific to particular styles. One of such moves is the flying tackle, which can be shared between all the three.
It must also be noted that every fighter in the game will be having three different styles.
(YouTube Courtesy: IGN)
New Characters and Release Date Teased
As of now we have seen the brutality of Scorpion and Sub-Zero or of Raiden but will more characters be added to the roster? The Inquisitr has already teased new names like:
Liu Kang
Sonya Blade
Smoke
Jade
Johnny Cage
Karo
Reptile,
Shang Tsung
Garo
Motaro
Kintaro
Dragon
Ermac
Fujin
Speculations regarding the roster of the game arise from the previous edition of this game.
Confirmed characters in Mortal Kombat X are (Facebook):
Kotal Kahn
Scorpion
Sub Zero
Cassie Cage
Ferra/Torr
D'Vorah
Raiden
Mortal Kombat: Legacy Movie in Works
Meanwhile, it has been claimed by The Inquisitr that Mortal Kombat: Legacy Season 3 movie is in its development stage.
"We are starting to talk about it ['Legacy' Season 3] literally this week (knock on wood). I'm starting to talk to Warner Bros. and the video game creators, so hopefully we can see it through... We all feel right now that we have such a trajectory to the series. There are so many more stories to tell in that format," said Kevin Tancharoen, director. It is likely that Casper Van Dien will be starring in the film as per this teasing confirmation via Twitter.
Release Date
Mortal Kombat X is scheduled to roll out in 2015 for PC, PlayStation 3, PlayStation 4, Xbox 360 and Xbox One.