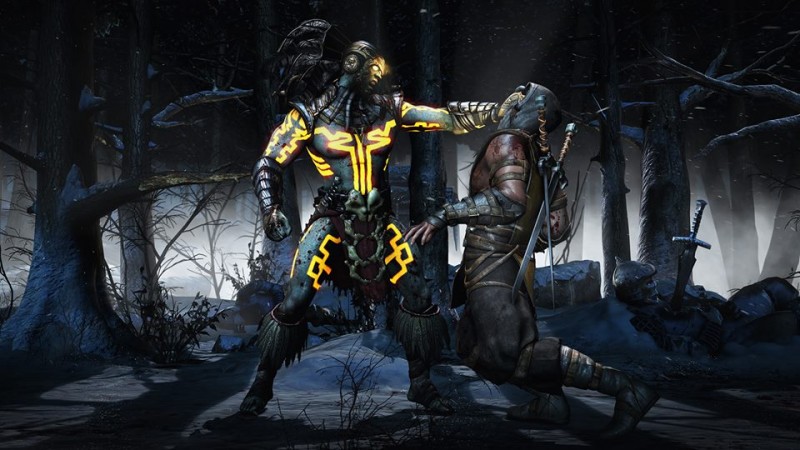 From the trailers that are out for Mortal Kombat X in the recent weeks, it is clear that NetherRealm Studios are developing a thrilling video game that all Mortal Kombat fans will want to play. Apart from the game play and the graphics, an important factor that has been the corner stone of this franchise is its characters.
Mortal Kombat franchise has successfully maintained a trend of including guest characters from outside the Mortal Kombat gaming universe. In fact, speculations are rife about having some of the superhero characters from Injustice: Gods Among Us. But will we have one?
"Freddy Krueger was the most downloaded character in Mortal Kombat 9. Scorpion was the guest character in Injustice, and he was the most downloaded character in that game. It's working out for us, and I'd be surprised if we ignored those numbers," said Ed Boon, creator of Mortal Kombat series in an interview with Polygon.
When asked if Mortal Kombat X will see any DC Comics' superhero characters, he answered in negative. "I'd be hard-pressed to have a DC character as a downloadable character in Mortal Kombat X," Boon said.
Further explaining the reason for not having either Batman or Superman, he said, "The main reason is, I have no desire to cut Batman's head off. I have no desire to kill Superman."
2009's Mortal Kombat saw "Nightmare on Elm Street's" Freddy Krueger in the game. Krueger was released as a downloadable add-on in the game.
Boon also revealed that the PS2-era Motor Kombat mini-game will not be returning to the latest game.
5 Guest Characters Fans Want
Fans have demanded via IGN that they want to see the following five guest characters in Mortal Kombat X:
Spawn
Ash Williams
Frank the Bunny
Pinhead
Predator
Confirmed Character List for Mortal Kombat X
Kotal Kahn
D'Vorah
Cassie Cage
Ferrah
Scorpian
Torr
Raiden
Release Date
Mortal Kombat X will be released in 2015 for PC, PlayStation 3, PlayStation 4, Xbox 360 and Xbox One.