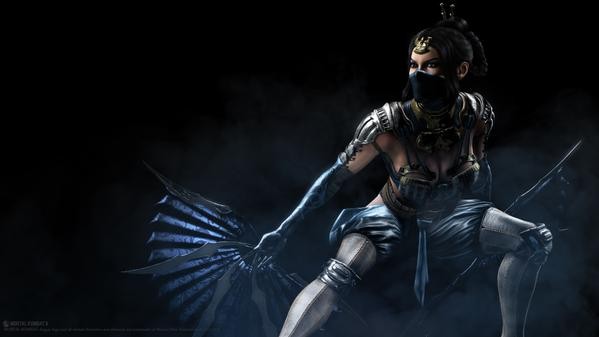 Mortal Kombat X has released a new trailer that showcases two new roster characters - Kitana and Kung Lao in action. NetherRealm Studios, the developer of the game had earlier this month revealed about Kung Lao in the game.
Kitana, the Princess of Edenia, is seen being asked by Quan Chi if she has "Finally found a way to kill me?" to which she replies that she knows many such ways. Kitana is seen using her weapon - Steel Fans in newer ways. She is also seen generating wind so that her rival does not hit the ground, allowing her to perform more combos. We can also see Kitana's Fatality. She is seen splitting open her rival into three pieces on the head after chopping off his two hands.
Kung Lao is questioned by Raiden, "Where have you been?" Fans can see that his famous weapon, the razor-rimmed hat is able to levitate causing greater damage to the rival by using the combos. He is also seen throwing his hat on the ground and letting his rival into the spinning sharp razor.
Creator, Ed Boon in reply to a fan, said that Lao can do more than just "60 fps = 60 punches per second"
Apart from this, we see a quick montage of all the earlier announced characters. The developer also reminds fans that Goro will be part of the pre-order bonus.
Possible characters in Mortal Kombat X that Ed Boon has shown interest:
Jason and Predator
Smoke
Rain
Skarlet?
The game will also have online features where players can choose from the below five factions and earn the battle points:
Lin Kuei
White Lotus
Brotherhood of Shadows
Special Force
Black Dragon
Mortal Kombat X will be rolling out on 14 April 2015 for PC, PlayStation 3, PlayStation 4, Xbox 360 and Xbox One. The game has more characters to be revealed.
(YouTube Courtesy: Mortal Kombat Community)