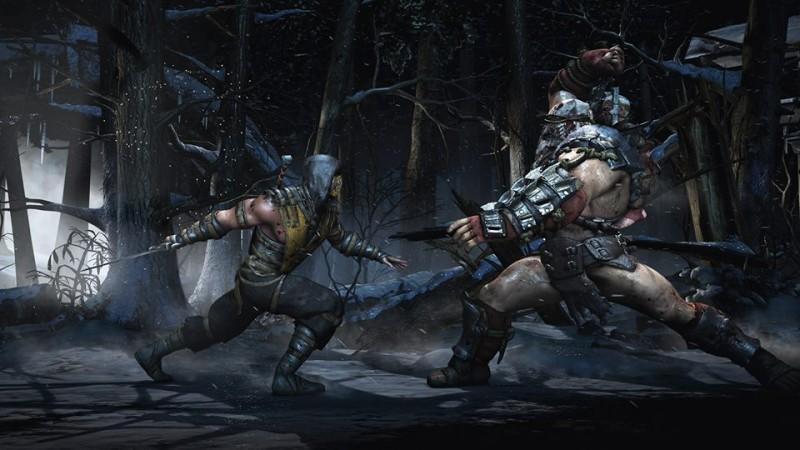 The developers of Mortal Kombat X, NetherRealm has confirmed that the game will be having some guest characters. So GameInformer has made a list of such guest characters that fans would like to see.
Below are some of the dream guest characters that fans like to see in Mortal Kombat X:
Ash from 'The Evil Dead'
Cole McGrath or Delsin Rowe from Infamous
Ezio Auditore da Firenze from Assassin's Creed 2
Isaac Clarke from Dead Space
Leatherface from 'Texas Chainsaw Massacre'
Master Chief from Halo
Mummy from 'The Mummy'
Neo from 'The Matrix'
Pennywise from Stephen King's 'It'
Alex Mercer or James Heller from Prototype
Deadpool
Fulgore from Killer Instinct
Lara Croft and Nathan Drake from Tomb Raider and Uncharted
Ryu Hayabusa from Ninja Gaiden
The Terminator
Xenomorph from 'Alien'
Dante from Devil May Cry
Jason Voorhees from 'Friday the 13th'
Pinhead form 'Hellraiser'
Spawn
Michael Myers from 'Halloween'
The Predator from 'Predator'
Rupert Grint of Harry Potter movies
Daytona USA's Hornet from Fighters Megamix
Ico
Raz Karcy from OverBlood
Mickey Mouse
Microtransactions in Mortal Kombat X?
There has been no clarification yet from NetherRealm on the issue of micro-transactions in Mortal Kombat X. However, a recent statement by him keeps the debate open.
Brian Goodman, marketing manager said at a press conference that, "We are not releasing any details on that yet," IGN reported.
Speculations have suggested that this might be included for a yet-to-be-confirmed character, Krypt, where players will have to earn coins to unlock him and this is likely to be tied to micro-transactions, Lazygamer reported.
Players might be charged for vanity items like extra costumes, outfits and newer looks.
Living Towers and Factions Features
NetherRealm will be adding new features Living Towers and Factions to Mortal Kombat X, this will be in addition to the single-player story mode and online modes.
Living Towers - Mortal Kombat X will witness "dynamic" Living tower, which was build from the Challenge Towers from previous games of the series. Players will see three different types of challenges here - Quick, Daily and Premier that will be "switching by the hour."
Factions - This is a persistent online feature that the developer is trying to push more "aggressively." Players will have to select one faction from the five factions that have been offered to them like Black Dragon, Brother of Shadow, Lin Kuei, Special Forces, and White Lotus.
"Factions are a persistent meta-game that builds of a core game" allowing players to rank up within the faction and there will be able to unlock faction-specific rewards. Everything that a player does in the game will contribute to the faction points, where will help you win the weekly Faction War.
Faction will have to face the heat when other powerful factions like the NetherRealm, Outworld or Chaos realm invade. This will occur randomly every week. Players will see that the combat and the feel of the battles will be the same but players will get more options that can be used in battle.
Ed Boon, the co-creator, said that, "There will be something new every single day that they have not seen before."
In the video below players will see what looks like Cassie Cage's alternate outfit. It also confirms the brutalities in the game.
(YouTube Courtesy: Mortal Kombat Community)
Different Developer for PS3 and Xbox 360
It has been confirmed that NetherRealm Studios will not be helming the development of Mortal Kombat X's PS3 and Xbox 360 versions, but it will be developed by High Voltage Software, VideoGamer reported.
This is likely to give more space to NetherRealm to use the PS4 and Xbox One consoles hardware to maximum utilisation.
High Voltage Software has been responsible for the development of Injustice: Gods Among Us and the PC version of Mortal Kombat.
Mortal Kombat X will be released on 14 April 2015 for PC, PlayStation 3, PlayStation 4, Xbox 360 and Xbox One.