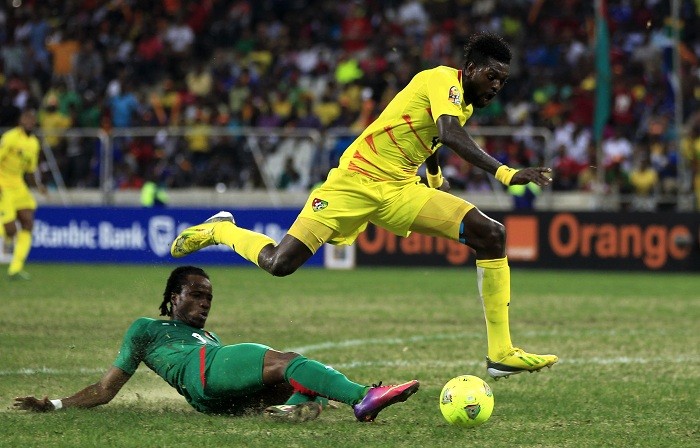 There were great hopes from Morocco in their opening encounter against DR Congo, but they suffered a narrow 0-1 loss, which has made their upcoming match against Togo an important one in Oyem on Friday. Morocco have no excuses for this clash as they have to collect three points, else their dream of going all the way in Africa Cup of Nations will be hampered.
Senegal qualify for AFCON 2017 quarterfinals
Morocco, with the hope of performing big in such competitions like the Afcon 2017, roped in a quality manager Herve Renard last year. He has helped Zambia and Ivory Coast to the title in the last three years. The Frenchman is under pressure in this must-win match for Morocco, and needs to get his plans right against Togo.
Even if he gets his plans into action, it is the players on the field, who will have to play good football to earn their first three points of Afcon 2017. All the players including top stars such as Mehdi Benatia need to gel as a unit to defeat Togo, which is possible if one looks at the talent available in their squad. They have some big players, who play in the Premier League and the La Liga, explaining their strength in the team.
Against Togo, their focus should be to convert their possession into goals. Their performance in the final third has to go up.
Morocco will not find it easy against Togo, who will have their tails up after an impressive showing against one of the favourites Ivory Coast. Togo earned a point after managing a draw against the defending champions, and coach Claude Le Roy was pleased with the draw in the opening encounter.
"I was satisfied with this result because we followed our plan. We worked a lot before the match. Sometimes in the game we were confident and just about to score but other times we were shivering from Ivory Coast's attack," SuperSport quoted Le Roy as saying.
Le Roy, after that result, will look to defeat Morocco with some quality football. They have it in them to collect three points and with the talismanic striker Emmanuel Adebayor leading the line, Le Roy can hope for a positive result. It will be interesting battle with Benatia against Abedayor.
When to Watch Live
Morocco vs Togo is scheduled for a 12:30am IST (7:00pm GMT, 2:00pm ET) start. Live Streaming and TV information:
India: TV: No live coverage.
Africa: TV: SuperSport6 Africa. Live Streaming: SuperSport live video.
UK: TV: EuroSport 1 UK. Live Streaming: EuroSport Player.
Australia, Canada, US: TV: Bein Sports. Live Streaming: Bein Sports Connect.