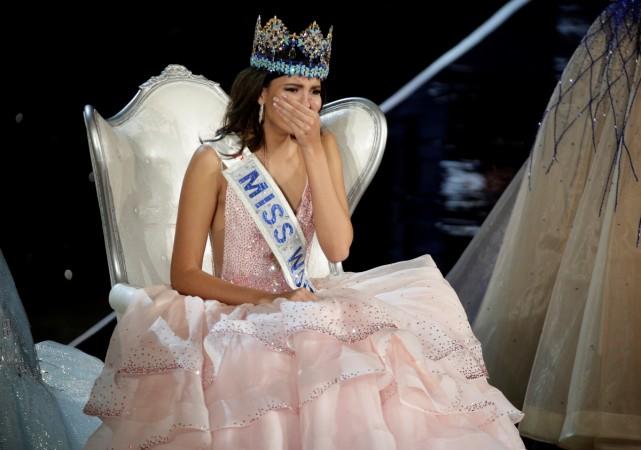 Here are some stories from International Business Times, India to start your day with:
1. Miss World 2016 winner is Miss Puerto Rico Stephanie Del Valle; check out the list of sub-contest winners
The new Miss World is here. Miss World 2015 Mireia Lalaguna crowned Miss Puerto Rico Stephanie Del Valle as the Miss World 2016 on Sunday in a glittering ceremony held in Washington. Read more...
2. IAF regulations not only restrict sporting beard but also tilak on forehead, thread on wrist
The Indian Air Force (IAF) rules that the Supreme Court cited on Thursday to dismiss the appeal of a Muslim IAF Corporal who wanted to keep a beard also prohibit wearing of tilak or vibhuti on the forehead, thread on the wrist or arm and any trinket in the ear. Read more...
3. Scientists find the world's oldest water that may hold clues to alien life
Having discovered the oldest water samples on Earth that date back to about two billion years, scientists believe that their discovery may hold the clues to life forms living far beneath the surface of Mars or other alien planets. Read more...
4. Raheem Sterling scores winner as Manchester City go second with win over Arsenal
Manchester City have moved to second place in the Premier League table with an impressive 2-1 win over Arsenal at the Etihad Stadium on Sunday. They showed great character and also aggression in the second half to script two goals and emerge victorious after going a goal down in the first 45 minutes. Read more...
5. How Randeep Hooda got inspired to start Heroes Without Makeup campaign
Randeep Hooda has started a social campaign titled "Heroes Without Makeup" to inspire people to work for the betterment of the society. Read more...