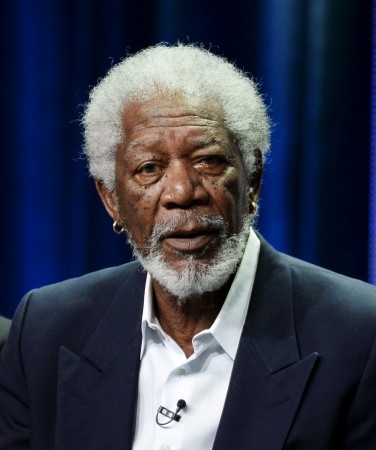 Legendary American actor Morgan Freeman has called for legalisation of marijuana across the board as a drug for pain relief.
During the promotional activities of his new film "5 Flights Up", which was released on 8 May, the celeb talked about his positive experience with cannabis after he sustained injuries in a major car accident in 2008.
"Marijuana has many useful uses. I have fibromyalgia pain in this arm, and the only thing that offers any relief is marijuana. They're talking about kids who have grand mal seizures, and they've discovered that marijuana eases that down to where these children can have a life. That right there, to me, says, 'Legalize it across the board!" the 77-year-old told The Daily Beast.
The Oscar winner also revealed that he is a longtime user of the drug. "My first wife got me into it many years ago. How do I take it? However it comes! I'll eat it, drink it, smoke it, snort it! This movement is really a long time coming, and it's getting legs—longer legs. Now, the thrust is understanding that alcohol has no real medicinal use. Maybe if you have one drink it'll quiet you down, but two or three and you're fucked," he said.
Currently, the drug has been legalised for use for both medicinal and recreational purposes in four states in the US, including Washington, Oregon, Colorado and Alaska.
In states, like Arizona, Delaware, Georgia, Hawaii, Illinois, Michigan, Montana, New Hampshire, New Jersey and New Mexico, the possession, sale, transportation and cultivation of Marijuana is permitted only for medical purpose.