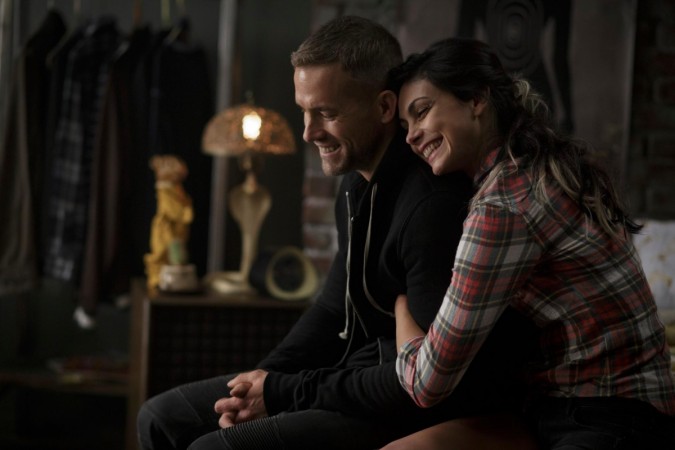 Morena Baccarin, whom most people will recognise as either from DC's "Gotham" or from Marvel's "Deadpool," is one of the most gorgeous actresses of today's time. However, it may have actually worked against her favour for her upcoming release "Deadpool."
According to director Tim Miller, "She's too beautiful for Vanessa." Miller explains that he wanted someone who would be really down-to-earth and tough to play Wade Wilson's girlfriend in the movie. Baccarin, on the other hand, looked like an angelic goddess, according to Miller.
However, all his qualms about Baccarin's eligibility to play Vanessa was thwarted when he saw her performance. She channel her inner "tough kid from the streets" and Miller was convinced that he found his – or rather Wade's – Vanessa. "She was so laid back and easy going and a total pro," Miller said.
Baccarin's beauty is being commented on by most "Deadpool" fans, with over half the comments on "Deapool" videos reading along the lines of "She is so pretty":
Vig Mari: Morena Baccarin is drop dead gorgeous
Ola Mola: With every trailer this movie looks better I'm defo seeing this when its out... Also morena baccarin is freaking beautiful.
The Brazilian-American actress became popular for her role as Inara Serra in the sci-fi series "Firefly" and since then, she has been a part of many humongous projects such as "Stargate" "Homeland" and "Gotham."
"Deadpool" will release worldwide on Friday, February 12, 2016. If you are in India, book the tickets for "Deadpool" via BookMyShow.