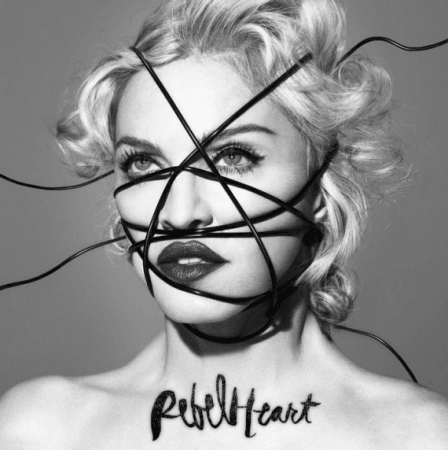 Fourteen more songs, including a collaboration with Pharell Williams, have leaked online from Madonna's upcoming album "Rebel Heart."
This is the second leak for the "Hard Candy" hitmaker. In the last few weeks, several demo songs leaked and to cover up for the damage, Madonna and her team released six new tracks immediately, which went on to top charts in more than 30 countries.
The latest leak revealed several songs including one called "Back That Up (Do It)" which is a collaboration with "Happy" hit maker Pharell Williams.
Below is the list of tracks that have leaked online:
"Iconic"
"Veni Vidi Vici"
"Beautiful Scars"
"Freedom"
"God Is Love"
"Hold Tight"
"Best Night"
"Inside Out"
"Tragic Girl"
"Nothing Lasts Forever"
"Back That Up (Do It)" ft. Pharrell
"Holy Water"
"Graffiti Heart"
"Body Shop"
Madonna initially planned on unveiling her singles and album much later, but the hacks changed everything. In an interview with Billboard, Madonna said:
"I'm not happy that unreleased demos are out there in the world for people to hear, listen, judge, etcetera, etcetera. Once that happened we went into overdrive. A) Trying to figure out where the leaks were coming from, and then B) Trying to combat that with putting out finished music that people could focus on versus demos that were never meant for anyone to hear. So, that led to no sleep."
Madonna also told the magazine that these were "crazy times," referring to her song leaks and the recent data breach at Sony Pictures that exposed several confidential material to the public.
Madonna said she was surprised that her songs leaked despite tight security.
"We don't put things up on servers anymore. Everything we work on, if we work on computers, we're not on WiFi, we're not on the Internet, we don't work in a way where anybody can access the information. Hard drives of music are hand-carried to people. We don't leave music laying around."