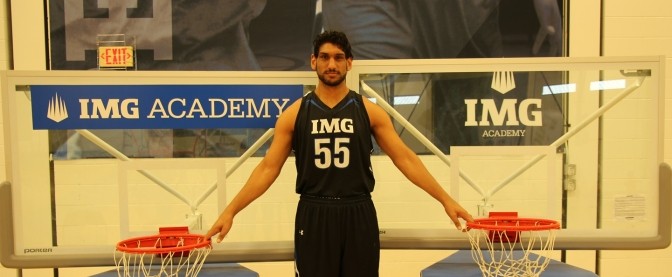 No basketball player from India has ever hogged the headlines like Satnam Singh, who became the first ever Indian-born player to be drafted into the NBA when he was picked up by Dallas Mavericks in the 2015 Draft.
The 7ft 2in Satnam Singh feels if he can make it to the NBA, there are a number of other Indian youngsters, who can make it to the most popular basketball league in the world as well, but the government needs to assist them with proper training and coaches.
"They (budding players) need help from all quarters. They need good coaches to train them, good food for nutrition. They need help from the government. In America, there are so many good players who get money and they succeed. If the players do not get money, it will be difficult for them to achieve success," PTI quoted Satnam Singh as saying.
Another problem is the lack of infrastructure, which could prevent other Indians, who wish to emulate Satnam's achievement.
"If one Satnam Singh can go and play NBA there, why can't more players can go and play there. They can talk to the coaches there and I am sure if they see talent they will be willing to help them out. And slowly and slowly basketball will gain ground in India and give cricket competition," he said.
Satnam Singh's 7ft 2in height is by any standard quite tall, but other athletes from India are not known for their height, which might hamper their chances of making it in a big league like the NBA. But, Satnam disagrees.
"Height, built, weight all this does not matter. I have seen short players in America playing good basketball and making an impact. It's just about, talent, hard-work and focus," he said.
Talking about hard work, Satnam Singh also needs to train hard if he is to realise his dream of playing in the NBA for Dallas Mavericks. Being drafted in the NBA does not mean a guaranteed place in the Mavericks main squad, and Satnam needs to show he is ready for the hustle and bustle of the NBA.