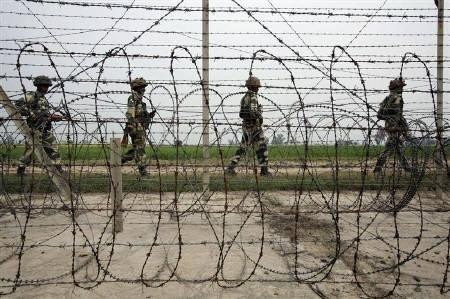 About 518 Indian prisoners, including 463 fishermen, are languishing in Pakistani prisons, according to a press release issued on Friday by the Ministry of External affairs which confirmed the exchanging of the list of prisoners between India and Pakistan.
"India and Pakistan today exchanged, through diplomatic channels simultaneously at New Delhi and Islamabad, the lists of nationals [including civil prisoners and fishermen] of each country lodged in the jails of the other country consistent with the provisions of the Agreement on Consular Access," the External Affairs Ministry said in a statement.
The Pakistan Foreign Office said that it handed over a list of 518 Indian prisoners -- 463 fishermen and 55 others -- lodged in Pakistan's jails to the High Commission of India in Islamabad.
The exchange is mandatory in accordance with the provisions of the Agreement on Consular Access signed by the two countries on May 21, 2008, which makes it binding to conduct the exchange on January 1 and July 1 every year.
"(We) remain committed to addressing, on priority with Pakistan, humanitarian matters, including those pertaining to prisoners and fishermen in each other's country," Indian officials said on Friday, as reported by the Hindu.
"In this context, we await confirmation of nationality of those from Pakistan who are otherwise eligible for release and repatriation and consular access to those Indian nationals in Pakistan's custody for whom it has so far not been provided," the officials added.