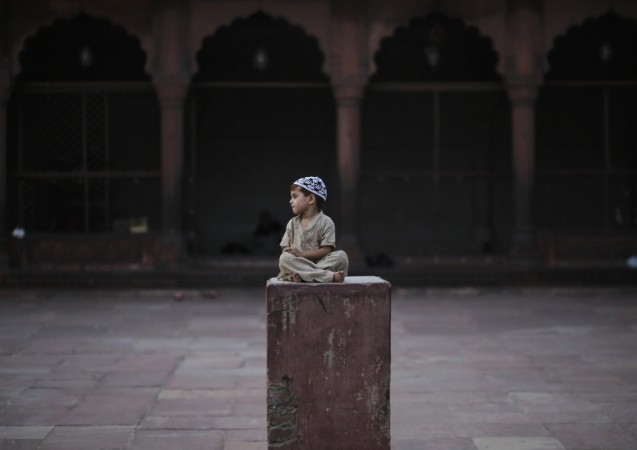 Believeing that a man and his one-year-old son may capture booths and intimate voters to vote for particular candidate during the by-elections in Thakurdwara city of Moradabad district on 13 September, police has filed a report against the duo.
In the report, police claimed that the 28-year-old man Yaseen is already on district police's "gunda's" list, and said that he along with his son Nazim may cause hindrance during the by-elections.
Following the report, a sub-divisional magistrate (SDM) issued summons to the father-son duo for "breach of peace" under sections 107/16 CrPc 1973.
On receiving summons, Yaseen approached the SDM for a security bond, which would prevent him and his toddler from going to jail. While the SDM approved Yaseen's request for security bond, the same was denied to his son as it found the report against the toddler ridiculous and promised to take action against the police who filed the report.
"The court officer issued me a surety bond but denied the same to my son Nazim saying this was ridiculous," Yaseen told The Times of India.
Yaseen alleged that police is accusing him on false and baseless grounds with an aim to take revenge.
"Sepoy Bhagwan Singh and his accomplice filed the false report after I refused their extortion demand," he said.
Moradabad DIG Gulab Singh too agreed that the report against the father-son duo was false.
"The case has been brought to my knowledge and it is true that some policemen have intentionally filed the false report against the toddler. A departmental inquiry has been initiated against the SHO Thakurdwara, the area in-charge SI and the sepoy of the police station," Singh said.
Though shocking, this is not the only weird incident where a toddler has been charged for criminal activity. In April this year, a 9-month-old child in Pakistan was charged with attempt to murder.
The police had claimed that the toddler Mohammad Musa accompanied by over 30 people planned a murder and threatened a police officer. Later, the police withdrew charges against the child and he was acquitted by a Pakistani court.