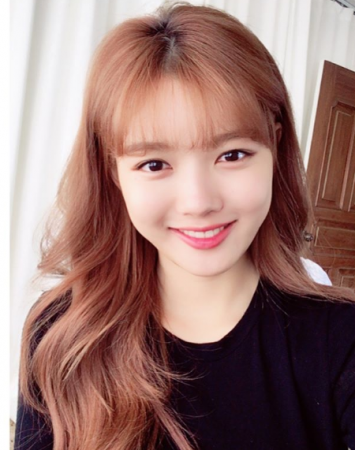 Moonlight Drawn by Clouds actress Kim Yoo Jung will be taking a break from all her ongoing activities. Her agency SidusHQ has revealed she will undergo surgery because she has been diagnosed with hypothyroidism.
Yoo Jung was recently cast in the upcoming drama Clean with Passion For Now alongside actor Song Jae Rim. The actress even started filming for the drama, but will discontinue it for now and return to it when she recovers fully, according to a statement released by her agency.
"After much discussion with the production team, we have made the decision to focus on treatment for now. As it is a project that she has prepared hard for with much affection and passion, she will return to filming once she has recovered," a representative of the agency said in a statement.
The agency also thanked the crew and cast of the drama for adjusting their schedules because of the break the actress was taking. The agency concluded the statement by apologizing to people who were eagerly waiting for the drama to be aired. The agency asked them to encourage and support the actress.
"We have heard the news about Kim Yoo Jung's health, and we are currently checking regarding the drama," a source from the upcoming production said after her agency issued a statement about her health.
Initially, a news outlet had reported that Yoo Jung would be resting for some time due to health problems.
"Kim Yoo Jung went to the hospital due to exhaustion and lack of physical strength. It was discovered that there is a problem with her thyroid function," an insider from her agency said in response to the report.
"It is not at the level to receive surgery, but she will focus on recovering her health while receiving treatment," the source added.
Clean with Passion For Now revolves around a man who suffers from mysophobia (fear of germs) and runs a cleaning company, and a cheerful and untidy girl who joins the company as an employee. The woman helps the man overcome his phobia and they eventually fall in love.
The drama was expected to start airing on JTBC from April.