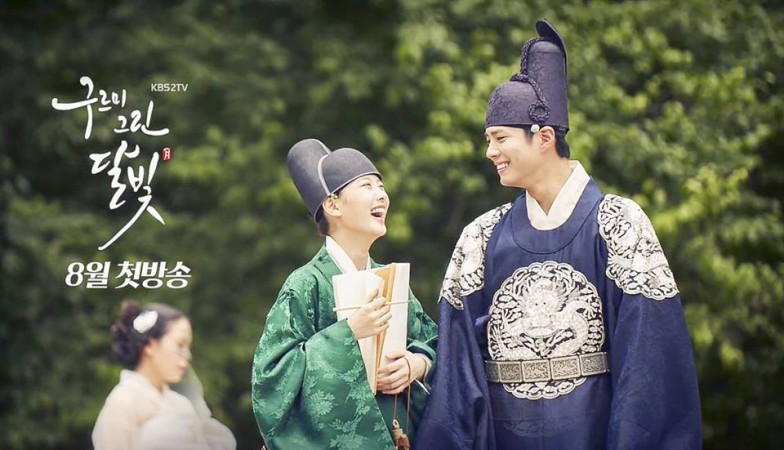 Moonlight Drawn by Clouds, the Korean historical romance drama, will come to an end on Tuesday and speculations are rife that it won't be a happy ending for Park Bo Gum's Lee Yeong and Kim Yoo Jung's Hong Ra On.
At present, things aren't going well for Lee Yeong, as he has been accused of siding with a traitor after he prevented the execution of Ra On's father. Will the show end with Lee Yeong being killed while trying to save Ra On's family?
This mystery will be solved on Tuesday, but many are looking forward to a happy ending for the lovebirds Ra On and Lee Yeong.
Moonlight Drawn by Clouds is based on a web-based novel by Yoon Yi-soo. She is a fan of the television series as well, and praised the actors in a recent interview saying she couldn't be more proud of them.
"I laugh and weep while watching it because I watch it from the perspective of a regular viewer," Yoo Yi-soo was quoted as saying by Dramabeans. "I view the drama and my web novel as entirely separate. Although my novel provided the basic groundwork for it, the drama is completely a production of the PD and the screenwriters. I'm just a fellow fan. While watching the tenth episode... tears fell from my eyes when Ra-on was crying onscreen. The actors are really superb."
The author also revealed that she was an ardent Park Bo Gum fan.
Moonlight Drawn by Clouds airs Mondays and Tuesdays on KBS2. The show will end on October 18.