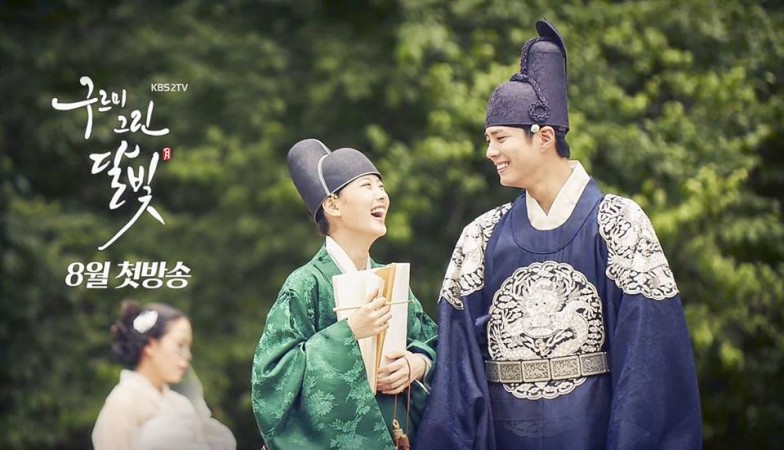 Tuesday's episode of KBS' "Moonlight Drawn by Clouds" was packed with action as it saw Ra On [Kim Yoo Jung] being forced to go with the Chinese ambassador. But before he could take her away, the crown prince Lee Yeong [Park Bo Gum] and Byung Yeon [Kwak Dong Yeon] come to her rescue.
The episode also saw Lee Young's sexual orientation being questioned after the other eunuchs in the palace started noticing his interest in Ra One, who is disguised as a eunuch. Eunuch Ma seems to have found out Ra On's secret as the episode saw the eunuch declaring that the prince might not be gay, but there is a chance that "the other person may not be a man."
But before he could say anything else Yoon Sung arrives and threatens him to keep his thoughts to himself. Yoon Sung also threatened Eunuch Ma with dire consequences if anyone in the palace finds out Ra On's secret.
The episode ended with Ra On returning to the crown prince's service and Lee Young admitting that he doesn't want the eunuch to stay away from him. "Not seeing you—that makes me angrier, like I'll go crazy. So stay by my side," he said.
Not much about the plot of episode 7 has been revealed, but it is safe to assume that Ra On's secret will be out before too long. Chances are she will reveal the truth about her identity to the crown prince, as episode 6 saw Sung Yeol informing her of the rumours engulfing the prince, and the threat of his dethronement, which rattled Ra On badly.
"Moonlight Drawn by Clouds" has been enjoying good ratings these past few weeks. The historical romance drama got a boost for Monday night's episode raking in 19.3 percent viewership, reported Dramabeans.
"Moonlight Drawn by Clouds" airs Mondays and Tuesdays on KBS.