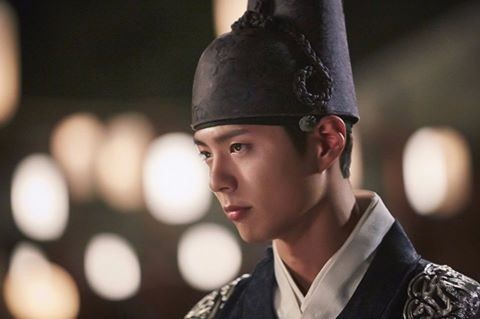 The penultimate episode of Moonlight Drawn by Clouds, the historical romance drama starring Park Bo Gum and Kim Yoo Jung in lead roles, will air on Monday, and it will show Lee Yeong in deep trouble for getting involved with Ra On, who is said to be a traitor's daughter.
Now, Lee Yeong is also considered to be a traitor, but the upcoming episode will see him trying his best to clear his name as well as that of Ra On's father. The finale, which will air on Tuesday, is expected to feature a happy ending for Ra On and Lee Yeong. While one section of fans feel that the show will end with Ra On and Lee Yeong's wedding, rumours are rife that it may have a tragic ending for Lee Yeong.
The previous episode ended on a major cliffhanger with Lee Yeong realising that his best friend Byung-Yeon is a member of the rebel group. Byung-Yeon was clearly torn between his loyalties to his group and to his friend, and in the end he chose the former with a reluctant heart. The episode ended with Byung-Yeon holding his sword to Yeong's neck.
New episodes of Moonlight Drawn by Clouds can be watched online on Viki.com. The show will wind up on Tuesday, October 18.
In other news, Park Bo Gum recently opened up about his relationship with Kim Yoo Jung, and said their first meeting was a bit awkward. "When we met in the beginning, there definitely a bit of awkwardness," he was quoted as saying by Soompi. "I mean, it was our first meeting and because she is my sunbae (senior).
"However, through Yoo Jung, I was able to learn a lot of things that I didn't know about historical dramas, and as we [worked on] the script together little by little, we got close as well fell for Lee Young and Ra On," he added.