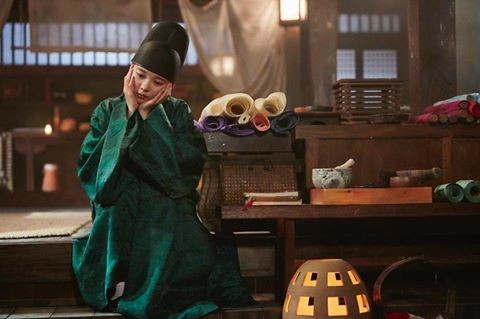 Moonlight Drawn by Clouds is coming to a close and there are just three more episodes to be aired before the grand finale, which will reveal whether Prince Lee Yeong and Hong Ra On will end up together. But before that the lovebirds have many more hurdles to cross, and one of them is to prove that Ra On isn't a traitor.
Spoilers swirling around suggest that Monday's episode will feature an emotional reunion between Prince Lee Yeong and Ra On, but it will be cut short by the evil Prime Minister, who is out to prove that Lee Yeong might not have the best interest for his countrymen.
In other news, fans have been eager for the fan meeting Park Bo Gum promised when the show hit 20 percent viewership ratings. The show marked 20.4 percent on September 12, but the actor is yet to finalise a date for the said event.
"Park Bo Gum may have made the ratings promise, but we are trying to have all five main actors attend as a way of returning the huge amount of love fans have shown us," a source connected with the show was quoted as saying by Soompi, explaining why there's a delay in the fan meeting. The source further added that fans will have to wait a bit longer as the cast and crew will be busy filming until early morning on October 18, the media outlet reported.
Moonlight Drawn by Clouds, which is also known as Love in the Moonlight, airs Mondays and Tuesdays at 10 pm KST on KBS2.