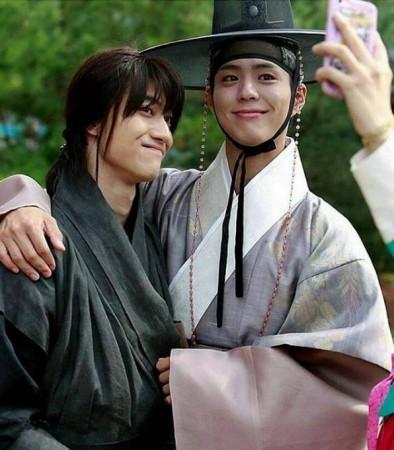 Monday's episode of Moonlight Drawn by Clouds ended on a sad note for lovebirds Ra On and crown prince Lee Yeong as it was revealed that the girl disguised as a eunuch is the daughter of a traitor.
The episode ended with Lee Yeong waking up to a disturbance in the palace and when he enquires he is told that they were looking for the rebel leader's daughter, who is hiding in the palace as a spy. This doesn't immediately alarm Yeong, who is informed that they do not know anything about the girl other than that it's Ra On.
He rushes to Ra On's quarters, but he sees no one there. Ra On has left the palace and she has left behind her eunuch's uniform and the eternity bracelet that the crown prince gifted her. When Lee Yeong gifted her the bracelet, he had informed her that no matter what happens, the lovers can hope for a reunion as long as they were wearing the bracelet. But by removing it, Ra On seems to be hinting at a desire to stay away from the prince.
Moonlight Drawn by Clouds airs Mondays and Tuesdays on KBS2. The new episodes can be watched online on Viki.com. Episode 14 will see a heartbroken Lee Yeong agreeing to get married as per his father's wishes, and Ra On will be arrested and put behind bars for being associated with the rebel cause.
Check out the promo for the episode 14 below.