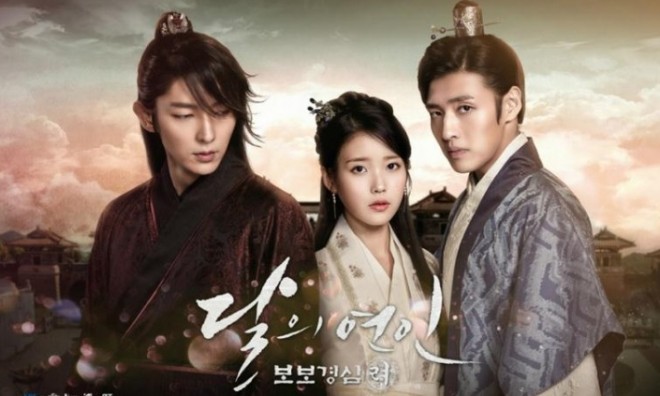 Actor Lee Joon-gi a.k.a onscreen Prince Wang So has shared a few set photos of Moon Lovers: Scarlet Heart Ryeo with his followers on Instagram.
The images feature the 34-year-old Iljimae fame actor with his co-star Lee Ji-eun a.k.a IU, EXO member Byun Baek-hyun, Ji Soo, Nam Joo-hyuk, Kang Ha-neul and Hong Jong-hyun. In one of the pictures, he can be seen sharing a meal with the team members and he captioned it: "You have to eat before you work."
The other location stills focus on some behind-the-scene fun of the lead cast members. While some photos feature the Joseon Gunman alum with his onscreen siblings, others show him with his onscreen mother Dowager Empress Yoo and astronomer Choi Ji-mong.
Joon-gi even shared a fan-made video of him with his onscreen partner Hae Soo. The clip takes viewers through several romantic scenes between the onscreen couple of Korean mini-series.
Meanwhile, The Time Between Dog and Wolf actor recently garnered a million followers on Instagram and his entertainment agency revealed that his role in Scarlet Heart Ryeo has increased his popularity among the youth.
"Middle school and high school students are showing their fan love for Lee Joon Gi through various methods, including sending fan letters and calling us to ask how he is doing. We often see students in their school uniforms coming to our agency," stated the agency (via Soompi).
A representative of the Korean actor even talked about his social media behaviour and stated that he uses the platforms to communicate with his fans. "He most enjoys doing things with his fans. We're trying to create opportunities for him to spend time with his fans, as he has asked for," he added.
Check out the fan-made video of Lee Joon-gi and Lee Ji-eun a.k.a IU below: