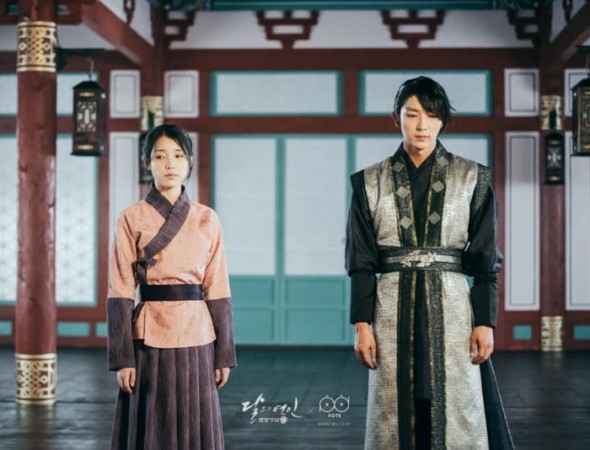 With just six episodes left for the finale of Moon Lovers: Scarlet Heart Ryeo, speculations are rife on the romance between Prince Wang So and Hae Soo.
While a trailer of episode 14 indicated that the fourth Prince could betray the female protagonist, the followers of the show have come up with their own theories supporting it.
However, the historic background of Goryeo Dynasty provides better reasons why the two prominent characters in the Korean mini-series will not have a happy ending.
The fourth Prince is an important character in the Goryeo's history. He is destined to be the successor of King Taejo, who eventually turns out to be King Gwangjong. So far, the period drama has been folowing the patterns of the historical evernts, if it continues to do so then Lee Ji-eun a.k.a IU's character will have no role in his life.
The SBS period drama has already teased a relationship between Lee Joon-gi's character and Princess Yeon-hwa in episode 13. Although the two are currently in odd terms, the historical arc hints at their wedding.
Moreover, a promo of the mini-series has featured the fourth Prince's wedding with a child named Zhao. The clip even shows how the news lightens up the newly appointed King and leaves the female protagonist to grieve about her destiny.
So it can be assumed that the male protagonist gets married to his niece, the daughter of his step brother Mu who even eventually turn out to be Lady Gyeonghwagung.
However, the followers of Moon Lovers: Scarlet Heart Ryeo will have to wait until October 10 to find out what lies ahead for Prince Wang So and Hae Soo.
Watch the trailer of episode 14 below: