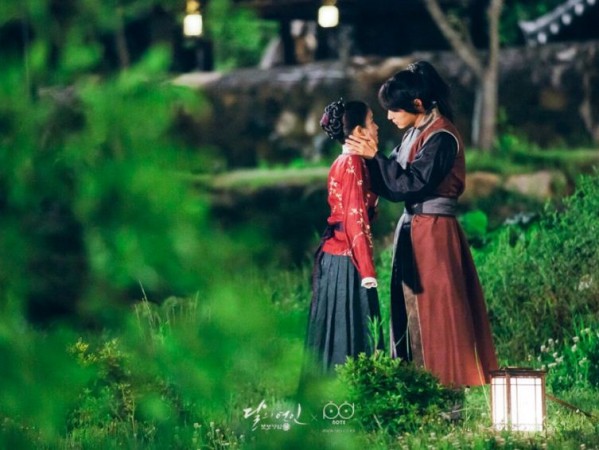 Moon Lovers: Scarlet Heart Ryeo fans will not be treated with special episodes of the show after its finale, which is scheduled to air on SBS by October 31.
There were several speculations doing the rounds that SBS is planning to air two special episodes for the followers of the period drama in late October or early November.
However, the network has slammed the rumours and stated that it is impossible for them to extend the series. "It is impossible to extend a series that was pre-shot," said an insider from SBS networks (via Kpop Herald).
The reason for a recent buzz on Moon Lovers' special episodes is said to be the extended release date of upcoming South Korean period drama, Romantic Doctor: Teacher Kim. The new SBS show is scheduled to air its first episode on November 7.
Since there is a week-long break between the finale of Scarlet Heart Ryeo and the premiere of Teacher Kim, fans assumed that there could be a special episode of Lee Jon Gi – IU romance drama on November 1.
Meanwhile, the followers of SBS series does not need to be disappointed mainly because chances for a special Meet the Cast interaction section cannot be ruled out. But they will have to wait for an official announcement from network to know more about it.
Moon Lovers: Scarlet Heart Ryeo is a television adaption of the popular Chinese novel Bu Bu Jing Xin by Tong Hua. It features actor Lee Joon-gi of The King and the Clown fame and Lost and Found singer Lee Ji-eun a.k.a IU in lead roles.