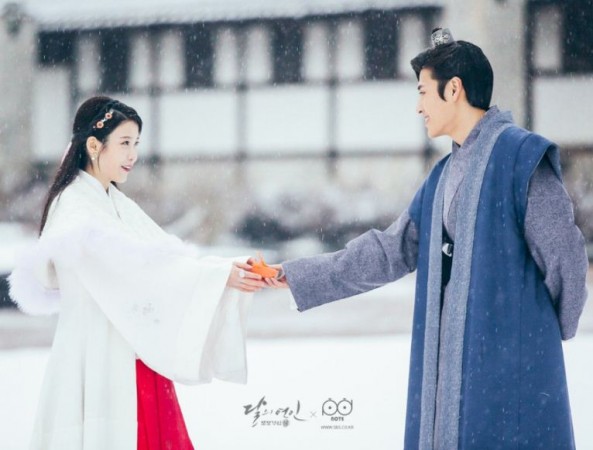 Without even getting enough time to mourn over the demise of Lady Hae a.k.a Myung-Hee, another tragedy will hit the eighth prince of Goryeo Dynasty, Wang Wook, and Hae Soo in episode 6 of "Moon Lovers: Scarlet Heart Ryeo". The episode, titled "All With You", is scheduled to air on SBS this Monday at 10 pm KST.
The fifth episode of the period drama had shown a touching sequence between the eighth prince, his wife and Lee Ji-eun a.k.a IU's character, wherein Myung-Hee took her last breath. The sixth episode will pick right from where the previous episode left off and follow the lead characters.
A 50-second promotional video focuses on the impact of Lady Hae's death on her husband and her cousin. The clip begins with the funeral followed by a voice over of the eighth prince: "What should I do, Soo? I should have told her. She must have waited." It also features Hae Soo seeking answers for her life and recollecting all the good moments of her life.
The sneak peek video gradually opens up to a tense sequence that portrays the female lead in trouble. It shows the character being forced to marry an unknown person. To be precise, the clip indicates that she will be sold to someone. As she will be left with no hope for life, prince Wook reaches out for her rescue.
Although the fans of the Korean period drama will have to wait until Monday to find out more about the onscreen power couple, the latest trailer hints at a romantic sequence between the lead characters.
Watch the trailer of "Moon Lovers: Scarlet Heart Ryeo" episode 6, titled "All With You", below: