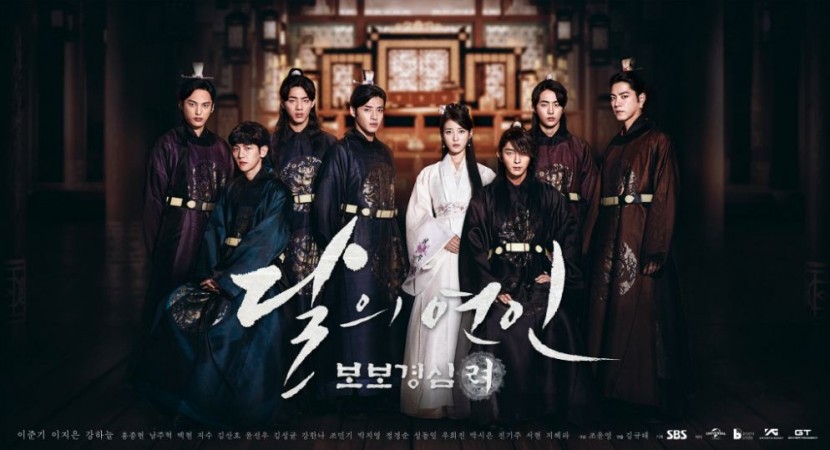 Moon Lovers: Scarlet Heart Ryeo episode 14 might not air on Monday, October 10, as the show is likely to go on a short hiatus. SBS will probably telecast the next sequel on Tuesday, October 11, due to the scheduled broadcast of Pro Baseball Wild Card Game 2016.
Click here to watch the episode via live stream. The sequel will also be available online through SBS app.
Informing about the unfortunate re-scheduling of the mini-series, the creators revealed that the period drama might be delayed or cancelled depending on the length of the game.
"Due to the Baseball Tournament broadcast on Oct 10th, #MoonLovers EP14 might not air on Monday & be moved on Oct 11th. Final update later," read the tweet.
In another post, SBS revealed that the live telecast of baseball game will begin from 6.20pm KST and the network's Monday schedule depends on the length of the game.
Explaining further, the Seoul Broadcasting System stated that some of its most popular shows, such as period drama Your Present and variety show Master Of Living, could be cancelled or postponed for the next day.
"The broadcast schedule for SBS's Scarlet Heart: Ryeo might be having some changes next week. On Monday the 10th, SBS is scheduled to broadcast the 2016 Pro Baseball Wild Card Game at 6.20pm. Depending on the length of the game, ongoing daily drama Your Present, variety show Master Of Living and Mon-Tues drama Scarlet Heart: Ryeo may or may not air. This means episode 14 of Scarlet Heart: Ryeo could be pushed back a day, with the following episode 15 then also be delayed a week," read the post.
Meanwhile, the trailer of SBS drama teases a wedding that could change the lives of Prince Wang So, Prince Wang Wook and Hae Soo. According to the video, the fourth Prince is likely to marry his niece making way for the eight Prince and the female protagonist.
The promo also hints at a conflict between Crown Prince Wang Mu and Kang Ha-neul's character. In the clip, the 26-year-old cast member is seen telling the newly appointed King to be on his side. Watch the trailer below: