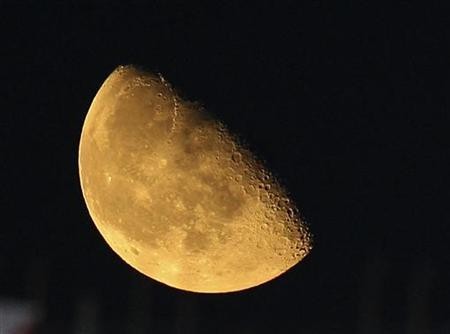 A cleaning drive in a California lab led to the discovery of samples of moon's soil collected by astronauts Neil Armstrong and Buzz Aldrin when they first landed on the natural satelite in 1969.
Archivist Karen Nelson's effort to organise artifacts at the warehouse in Lawrence Berkeley National Laboratory led to the discovery of the samples in early May. The samples brought back by Armstrong and Aldrin after their histocial descent to Earth had been sent to 150 labs around the world for testing.
The samples were meant to be sent to National Aeronautics and Space Administration (NASA) after experiments were conducted, but they were completely forgotten and left in Berkeley lab's Archives and Records Office. They were found along with a copy of the paper "Study of carbon compounds in Apollo 11 and Apollo 12 returned lunar samples," which was published in the Proceedings of the Second Lunar Science Conference in 1971.
Nelson, who has worked in the Archives and Records Office of Berkeley's lab for 17 years, had found around 20 vacuum sealed vials containing the samples. The vials were labelled with the date '24 July 1970'.
"We don't know how or when they ended up in storage," she said, reported PTI.
Nelson is said to have informed NASA about the samples where it rightly belongs. The agency has sought the return of the samples and permitted Nelson to open the vials and have a closer look at the alien samples.
NASA officials assumed that miscommunication may have led to the samples being placed in the warehouse.
"Given the lengths taken to preserve the samples, this does not appear to have been an attempt of deliberate deception, but likely a miscommunication where some of the material was retained for ongoing or expected future studies which never happened," said Ryan Zeigler, NASA's Apollo sample curator at the Johnson Space Center in Houston, reported Space.com.