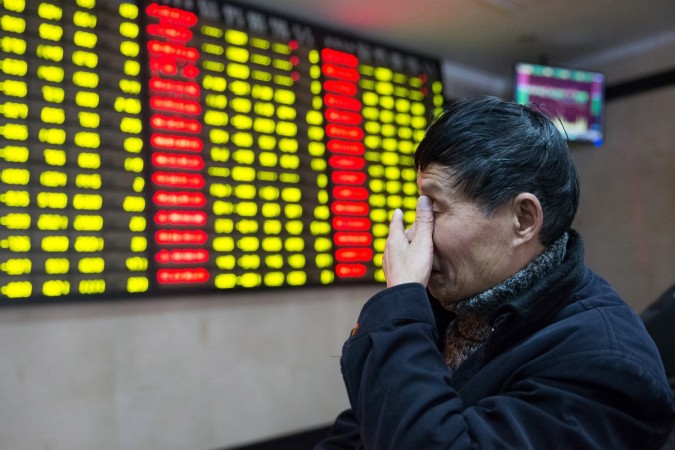 Global rating agency Moody's Investors Service downgraded its outlook for China to "negative" from "stable" Wednesday. It cited uncertainty over economic reforms, escalating government debt and declining forex reserves as reasons for the downgrade.
"Without credible and efficient reforms, China's GDP growth would slow more markedly as a high debt burden dampens business investment and demographics turn increasingly unfavourable. Government debt would increase more sharply than we currently expect," Moody's said in a note Wednesday.
China's foreign exchange reserves have declined by $762 billion over the last 18 months.
The agency said the Chinese authorities' credibility to implement reforms is at risk due to incompletion or partial reversal of some reforms.
"Interventions in the equity and foreign exchange markets over the past year suggest that ensuring financial and economic stability is also an objective, but there is considerably uncertainty about policy priorities," Moody's said.
Last year, trading on Chinese stock markets was suspended a few times as investors sold off their stocks aggressively amid doubts over the government's ability to prop up falling markets.
However, Moody's maintained an "Aa3" rating for China, saying the country's massive reserves give scope for the authorities to initiate reforms and gradually address economic imbalances.
Nevertheless, the agency warned that China might see further downgrade in its rating if it is slow in implementing reforms "needed" to keep growth intact and to support government's financials.
"It's not a worrying sign yet, but rather a negative direction. That's what Moody's is flagging," Trinh Nguyen, senior economist for emerging Asia at global asset manager Nataxis, told Reuters.
"But they have room to do this. They have one of the lowest government debt as a share of GDP in comparison to other emerging nations. And most importantly, as China has a current account surplus it can fund its own fiscal expansion," Nguyen said.