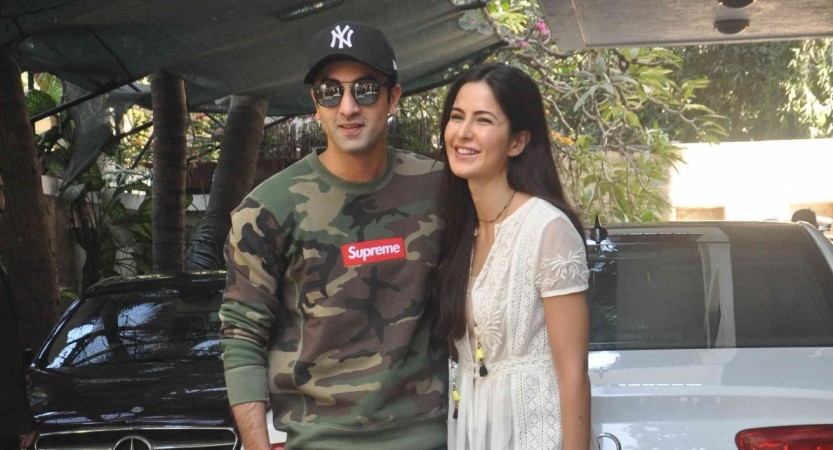 It's only been a few months since Ranbir Kapoor and Katrina Kaif broke up, and there are already rumours that the actor is dating a Delhi-based girl, whom he wants to keep away from the paparazzi. They met through common friends.
A BollywoodLife report further added that they have been attracted to each other ever since they met but are trying to keep it low. The piece also added that the Kapoor scion isn't interested in a serious relationship right now.
This information comes close on the heels of rumours claiming that he refused to kiss ex-girlfriend Katrina for a "Jagga Jasoos" song. This isn't the only extreme measure the estranged couple has taken to ensure their paths don't cross. Word has it that the stars took different flights to Morocco, where they will be stationed for the next 10 days.
"Since things went wrong between them, the duo has been keeping a distance from each other while maintaining a strictly professional equation. But they surprised everyone by deciding not to travel to Morocco together," an insider told Mid-Day.
Meanwhile, they have moved out of their Carter Road love nest; while Ranbir has moved to a bachelor pad, Katrina has found a new place. The stars were going strong until Ranbir signed a film ("Tamasha") opposite ex-flame Deepika Padukone, sources have said.
Another aspect which worked against them was the young star's non-committal attitude. Apparently, Katrina wanted marriage, but he wasn't ready to take the big step forward.
In between all the gossip, there were pictures of them hugging each other at their balcony, after which they attended a family lunch together, posing for shutterbugs hand-in-hand. Although, they haven't officially admitted to have parted ways, there are enough signs that scream out loud that they are no longer an item.