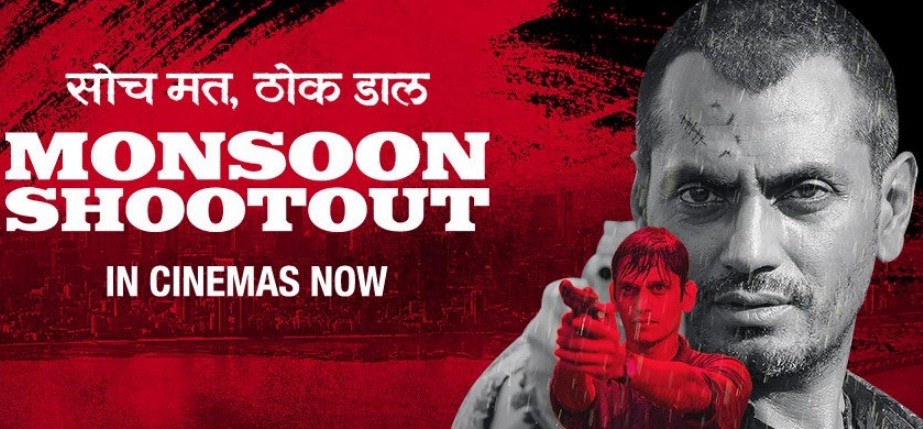 RATING: 3.5/5
MOVIE: Monsoon Shootout
CAST: Nawazuddin Siddiqui, Vijay Verma, Neeraj Kabi, Tannishtha Chatterjee, Geetanjali Thapa, Sreejita De
DIRECTOR: Amit Kumar
GENRE: Neo-noir thriller
Monsoon Shootout is a Hindi crime thriller with a lot of bloodshed. However, it is not just another Bollywood gangster movie as its making involved several artistic intricacies.
The storyline is about a person's ability to make a choice in the toughest of situations, and the consequences that would follow. The film highlights a philosophy that life gives you three choices to make – the right choice, the wrong choice and the choice in between.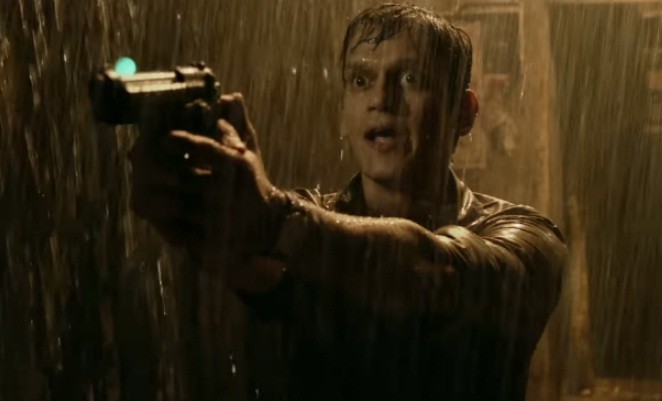 STORYLINE
Adi (Vijay Verma) is a newly appointed police officer, who likes go by the rule book. Neeraj Kabi is his senior, who has his own sets of rules and does not think twice before shooting a suspect.
The two start looking into an extortion and murder case, where one unidentified person killed a builder in broad daylight. They figure out a suspect by name Shiva (Nawazuddin Siddiqui). Then there comes a situation where Adi has to make a decision whether to shoot the suspect or not. The film is primarily based on that one decision, and the repercussions that might follow.
Monsoon Shootout interestingly shows how each of the three decisions that Adi would take could lead to something totally different. One might find the plot little confusing as the same situations are repeated in the film, showing completely different follow-ups. However, that is actually the USP of Monsoon Shootout and that makes it a Hindi neo-noir thriller.
The first part of the movie shows what all repercussions could happen if Adi does not shoot Shiva, who actually turns out to be the killer. The second part describes the outcomes that could haunt him if he shoots the suspect, and then he is proven to be innocent. Finally, the third part shows the in-between choice, which again leads to a different story.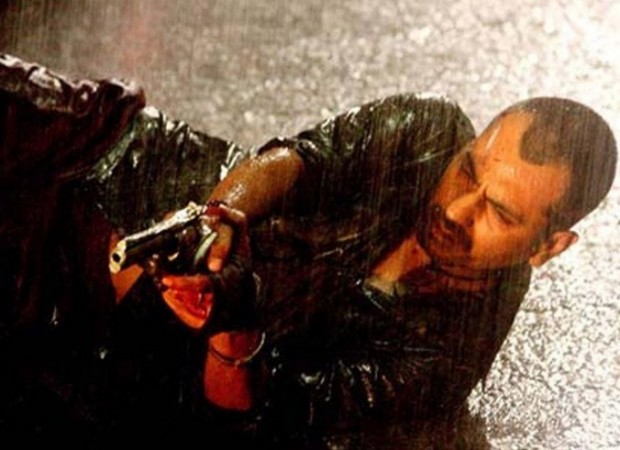 PERFORMANCES
Nawazuddin can pull off any character with extreme precision, and the actor proves it yet again in Monsoon Shootout. He completely shines both as an innocent victim and as a merciless serial killer.
Newcomer Vijay Verma also gave a decent performance in different avatars. He looks convincing as a rookie cop who is shocked to see the ground reality, and also as an angry police officer who is out on vengeance. However, Vijay needs to work on his expressions more.
Neeraj Kabi is as good as a heartless cop can be, and is known to work out of the rule book. He carries his character with excellence.
Tannishtha Chatterjee plays Shiva's wife. She has a limited screen presence but leaves a mark. Geetanjali Thapa is seen as Vijay's girlfriend and has even lesser screen time. But she too did well. Sreejita De as a prostitute and dancer has a small but bold appearance. The child actor who plays Shiva's son does a noteworthy job too. All in all, the team gets full marks as far as performance is concerned.
POSITIVES
The very concept of the film is praise-worthy, and the debutant director Amit Kumar deserves a special applause. It is certainly not easy to put all the three situations in place, without confusing the audience. The editing too is brilliant.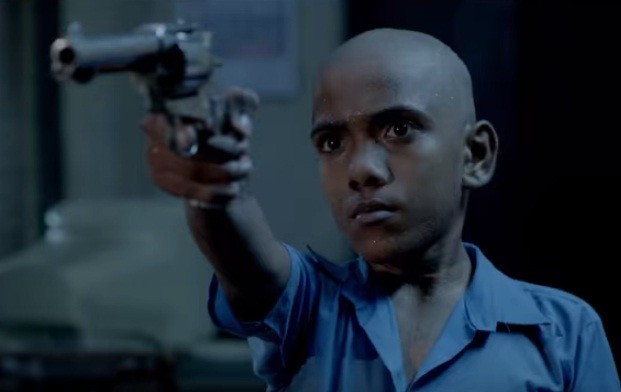 NEGATIVES
Although there are a couple of thrilling moments in the movie, there are points where it appears to be little boring and slow. Also, the film at certain points seems to be dragged.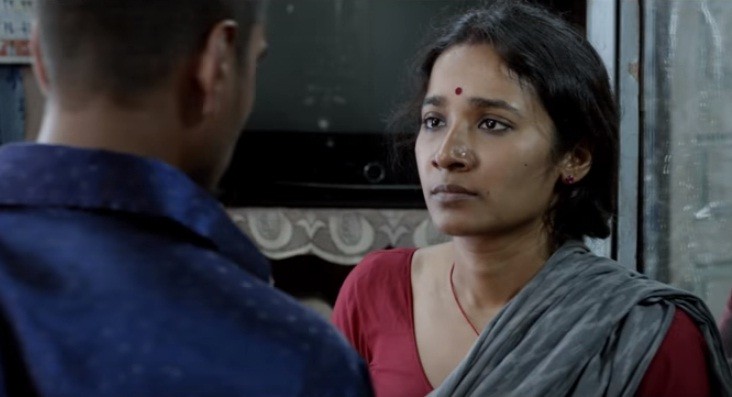 VERDICT
All in all, Monsoon Shootout is a pleasant break from typical Bollywood movies. It is different from most Hindi crime thrillers. It completely relies on cinematic brilliance and powerful performances.
Though there aren't many thrilling moments, for people looking for a unique film, go for it.