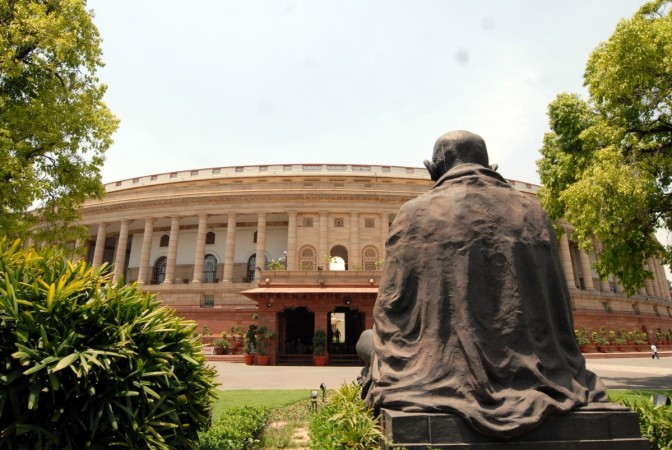 With the monsoon session of Parliament beginning on Monday, July 18, the BJP-led National Democratic Alliance government on Sunday called an all-party meeting — formally convened by Parliamentary Affairs Minister Venkaiah Naidu — to ensure that the Lok Sabha and the Rajya Sabha function smoothly.
It was to this end that Prime Minister Narendra Modi, who attended the event, said: "GST [Goods and Services Tax] is of national importance and the issue isn't about which government gets the credit for it." He added: "Important bills, including the GST Bill, will be taken up in the monsoon session. I hope for meaningful discussions and outcomes [on these]."
The GST Bill is one of the several key pieces of legislation that will be tabled in Parliament this session, which is expected to be every bit as stormy as the previous few, because while the BJP-led NDA government is keen on passing these key bills into law so it can flaunt them for electoral dividends, it has been having a hard time getting them past the Rajya Sabha hurdle.
The BJP, having won the 2014 general elections by a huge margin, enjoys usually-insurmountable numbers in the Lok Sabha, and thus its pet bills see smooth sailing in the lower house of Parliament. It is only in the upper house that they falter, for the BJP does not have numerical superiority in the Rajya Sabha.
And if it's not about bills, then statements made by BJP leaders from across the country or similar controversies have led the Opposition to create a ruckus in Parliament, leading to the stalling of legislative proceedings. Incidentally, the BJP had employed a similar tactic in the last days of the UPA-II regime.
Thus it is that all-party meetings like the one on Saturday have been called from time to time to ensure smooth functioning of Parliament, but it has rarely been the case. And yet, every time the ruling party has been optimistic, like Naidu this time, who said: "Majority of the states are in favour of the GST Bill. No political party has taken an open stand against it. I'm sure it will be passed [this time]."
Interestingly, Congress veteran Ghulam Nabi Azad said: "The Congress will let bills pass on the basis of merit, and will not obstruct the passage of bills. The Congress will support any bill which will be in the interest of the nation, people and growth." The statement gives his party wiggle-room in Parliament, where it can oppose any bill over the claim that it is not in the best interest of the country or the masses.