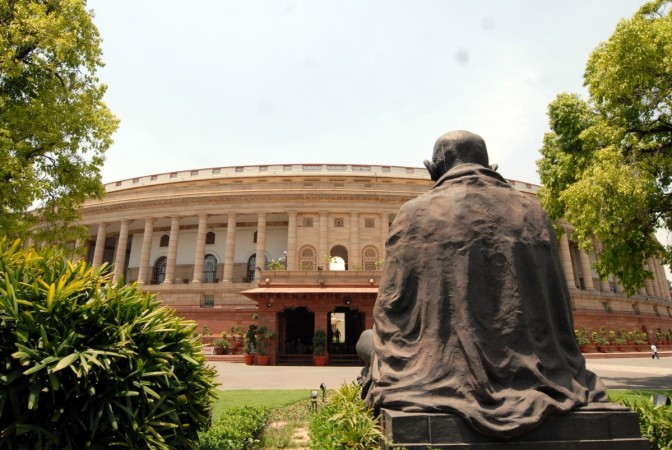 While the long-pending Goods and Services Tax (GST) Bill is likely to take centrestage in the upcoming monsoon session of the Parliament, it is only one of the bills that are waiting to be cleared. Eleven bills are pending in the Lok Sabha while 45 are to be taken up in the Rajya Sabha. Parliamentary Affairs Minister Venkaiah Naidu wants at least 20-25 bills to be introduced, considered and passed during this session that will last from July 18 to Aug. 12.
There 26-day session will involve 20 sittings of the Parliament.
Naidu extended an olive branch to the Opposition over the GST Bill, following which the Congress recommended certain changes to the bill. The minister is confident that the languishing bill will finally be passed this session.
Here's a lowdown on five of the main bills:
1. The Constitution (One Hundred and Twenty Second Amendment) Bill, 2014 — GST Bill
Goods and services will be equally taxed under this bill. The final output will be taxable instead of cascading taxes. However, certain products are exempted, like alcohol.
The Parliament and the state legislatures will have concurrent powers to make laws on GST. However, interstate supply of goods and services will be only taxed by the Centre.
Union finance minister, Union minister of state for revenue, and state finance ministers will make up the GST Council.
For a period of up to five years after GST Bill is applied, a state will be compensated if it faces losses.
This is the bill that the Centre and the Opposition have been at loggerheads about. However, there has been a recent breakthrough, and it appears that it would be passed in the Rajya Sabha in the monsoon session.
2. The Prevention of Corruption (Amendment) Bill, 2013
Under the Act, which pertains to corruption among government employees, someone bribing a public servant will be charged under abetment. The bill also redefines criminal misconduct on the part of a government employee to cover misappropriation of property and possession of disproportionate assets. The bill also modifies the definitions and penalties for offences related to taking a bribe, being a habitual offender and abetting an offence.
Methods of attachment and forfeiture of property of public servants found guilty of corruption have been included in this bill. Also, authorities will have to take prior sanction from the government to prosecute current and former public servants.
The bill has been passed by the Lok Sabha and has been referred to a Select Committee.
3. The Compensatory Afforestation Fund Bill, 2015
The amendment will bring all compensations charged under the National Compensatory Afforestation Fund, which will be under the Public Account of India. A similar mechanism will be adopted in each state as well.
These Funds will receive payments for: (i) compensatory afforestation, (ii) net present value of forest (NPV), and (iii) other project specific payments. Of the compensation charged, the National Fund will receive 10% of these funds while the remaining funds will be given to the state.
The compensation will be charged in lieu of afforestation, loss of forest cover, regeneration of forest ecosystem, wildlife protection and infrastructure development.
To manage the funds, national and state level bodies will be established — National and State Compensatory Afforestation Fund Management and Planning Authorities.
The bill is pending in the Rajya Sabha.
4. The Indian Medical Council (Amendment) Bill, 1987
Under this bill, a common entrance examination for undergraduate and postgraduate level has been established all across the country for government and private medical colleges. Currently, this is an Ordinance. However, if it gets passed in the Rajya Sabha it will become a bill.
A Medical Council of India to overlook standards of medical education, permission to start colleges, courses or increase the number of seats, registration of doctors, standards of professional conduct of medical practitioners, etc. will be established.
5. The Whistle Blowers Protection (Amendment) Bill, 2015
The Whistle blowers Protection (Amendment) Bill, 2015 was introduced in Lok Sabha on May 11, 2015 to pass earlier amendments that were suggested, but were not passed.
Under this bill, public interest disclosures will not be made if the information is likely to prejudicially affect the sovereignty and integrity of India, the security, strategic, scientific or economic interests of the state, relations with foreign state, or lead to incitement of an offence. Also, forbidden are Cabinet papers, including records of deliberations of the Council of Ministers, secretaries and other officers except as provided for under the Right to Information Act, 2005. Information that amounts to contempt of court can't be disclosed. Also, information disregarding privilege of Parliament or state legislature will be forbidden from making public.
A mechanism to receive and inquire into public interest disclosures against acts of corruption, wilful misuse of power or discretion, or criminal offences by public servants will be established.