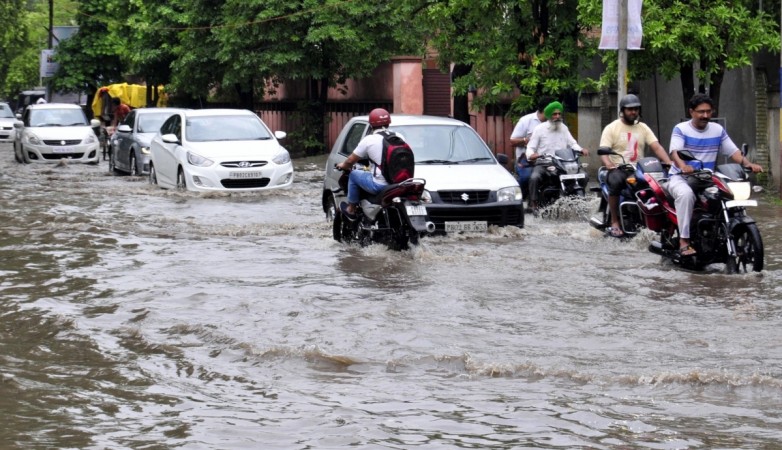 After a perfect beginning to the season, the south west monsoon has turned worse in the past three weeks. Due to weak rains in August, the Indian monsoon has reportedly received 4% less of what it usually receives between June 1 and August 17.
Central India and South peninsula seem to be the worst hit with 9% and 16% deficit respectively. Thus, on an average, the cumulative rainfall recorded in the past 22 days across the country is 4% below normal from the 5% above normal recorded on July 25, according to a Free Press Journal report.
The India Meteorological Department (IMD) had predicted the long period average for August as 99% and for the August- September to be 100%. As of now, rainfall in August has been 77% of the long period average. Meanwhile, the dry spell has been bad in Central and northwest India with rainfall being 59% and 31 % below normal in August.
Monsoon to revive in central India
The weak monsoon over central India may be broken due to the favourable low pressure system that is developing in the Bay of Bengal, IMD has said. This low pressure may bring in heavy showers in the next two weeks in the region.
"An upper Air cyclonic circulation lies over north Bay of Bengal. Under its influence a low pressure area [is] likely to develop during the next 48 hours. Due to its likely westwards movement East Madhya Pradesh, Jharkhand, Odisha, Gangetic West Bengal, Vidarbha, Chhattisgarh, Coastal Andhra Pradesh & Telangana is very likely to receive fairly widespread to widespread rainfall activity during 17 to 23 August," the IMD statement said, according to the Hindu report.
Recent warnings
The Indian Meteorological Department (IMD) in its recent weather warning bulletin has predicted that Hyderabad, a few places over Telangana will receive heavy rain. The other places that come under this category include some isolated places in Madhya Pradesh, Chhattisgarh, Odisha, Andaman and Nicobar islands, Andhra Pradesh, Interior Karnataka and Kerala.
Madhya Maharshtra, Konkan and Goa and coastal Karnataka have been warned that showers might be ranging from heavy to very heavy.