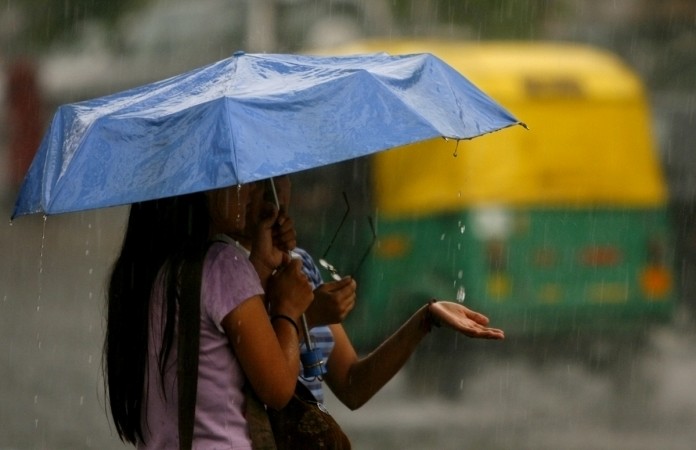 Some say that the monsoons make them feel gloomy, while others find the season to be romantic. But nobody can deny the fact that the rains have inspired creativity through the ages.
Since Hindi film music is the primary source of music consumption in India, it is quite natural that Bollywood has a number of songs about rain, some classic and some contemporary. But its not only Bollywood, some of the best non-Bollywood songs seen in recent times have taken inspiration from the monsoons while telling their own story. Here are some of them.
"Indian Rain" by Colonial Cousins
The 1990s were a time when Bollywood singer Hariharan was creating waves in film music with AR Rahman and Leslie Lewis was producing one hit indipop track after another. But when they came together to make music as Colonial Cousins, they created magic. "Indian Rain" is a blissful track from their self-titled debut album.
"Boondan Boondan" by Maati Baani
Mumbai-based Nirali Karthik and Kartik Shah of Maati Baani are known for their experimental take on folk music. "Boondan Boondan," featuring Ankita Joshi and Noor Mohammed, is a song inspired by the festival of Teej that is celebrated by women in North India during monsoon.
"Miyan Ki Malhaar" by Ayesha Omer, Fariha Pervez and Zara Madani
For the uninitiated, "Miyan Ki Malhaar" is a Hindustani Classical raga believed to be composed by Tansen, the legendary musician at Mughal Emperor Akbar's court. It is a song about the joy you experience when the first drops of rain touch you. This version of the song from "Coke Studio Pakistan" Season 6 holds its original essence while giving it a contemporary outlook.
"Baarish Ki Boondein" by Papon
"Baarish Ki Boondein" is from Papon's debut hindi album "Papon – The Story So Far." It is a ghazal inspired track that sees Papon at his expressive best.
"Baran" by Parvaaz
When you blend Hindi/Urdu poetry with blues-oriented progressive rock, you get the sound of the Bangalore-based rock band Parvaaz. The title track of their debut album, "Baran," is dark and gloomy but hard-hitting just like a hailstorm.
"Garaj Baras" by Ali Azmat
This song is best known as one of the highlights of the soundtrack of Pooja Bhatt's 2003 film "Paap." But it is not originally a track composed for the movie. "Garaj Baras" was written by Ali Azmat and Sabir Zafar for Pakistani Sufi rock band Junoon's seventh studio album "Deewar."