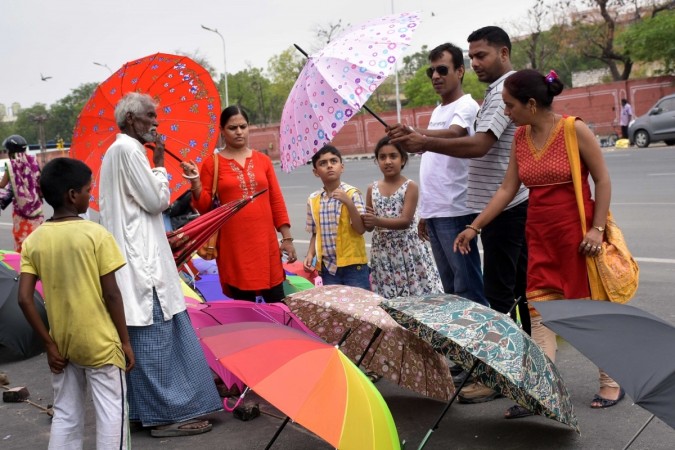 At least 56 people died across India due to heavy rainfall, with the latest numbers coming in from Uttarakhand. Majority of the deaths occurred in Madhya Pradesh, where 23 districts have been affected by floods.
At least nine people died in Uttarakhand, where travel routes, such as road transport and railway tracks were shut down after landslides. The Haridwar-Delhi highway has been closed, Skymet reported. The Badrinath-Joshimath highway, Ghansali-Pratapnagar road in Tehri Garhwal and the National Highway 507 near Naugaon in Uttarkhashi have also been affected.
The Ganga River is reportedly above the danger mark in Haridwar and Pindar.
In Madhya Pradesh, 35 people died and nearly 3,00,000 were affected by floods in 23 districts. Almost 8,000 people were displaced due to heavy rains in the last two weeks, IANS quoted officials as saying.
In Assam, two people have died in the floods. Nearly 1.75 lakh people in six districts have been affected by the flood, the Press Trust of India reported.
In Maharashtra, at least 17 people died. Four people died in Chandrapur and Nandurbar districts, a state government official said.
Monsoon is likely to continue at its current rate across India in the coming week.
Extremely heavy fall is expected at isolated places over Assam and Meghalaya and Sub-Himalayan West Bengal and Sikkim; heavy to very heavy rain is expected at isolated places over Uttarakhand, West Uttar Pradesh, Bihar, Arunachal Pradesh, in the coming week, the IMD said.
Northern India has been seeing major rainfall as well. Between the period of June 1 and July 17, monsoon has been recorded at 2 percent increase in the entire country. In East and Northeast India rainfall was recorded at -20 percent, Northwest India saw an increase of 9 percent, while Central India saw an unprecedented 17 percent increase and South Peninsula face a 4 percent increase, according to IMD.