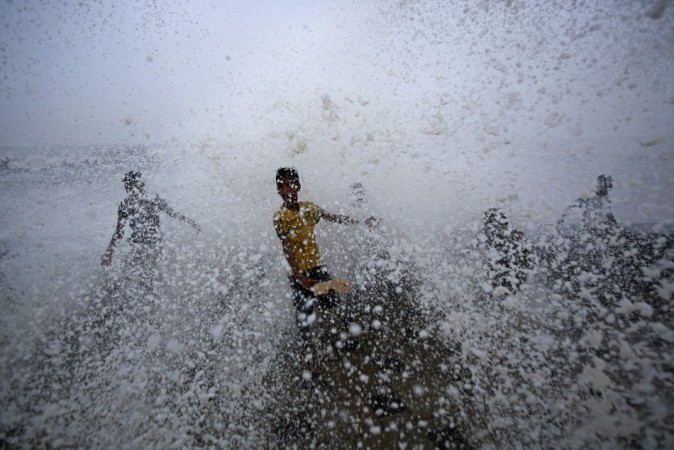 The above-average rainfall brings some relief to struggling farmers in India as it is likely to improve the final leg of the four-month monsoon season.
The weather experts on Thursday said that the above-average rainfall, which is also expected to spill over in the next week, has led to an improvement in the monsoon.
"Monsoon is in an active phase and no dry run is expected in the next week," head of the National Weather Forecasting Centre at the India Meteorological Department BP Yadav told Reuters.
However, this year's dry monsoon has raised concerns of Indian farmers and has led to drought fears in grain producing areas.
The country experienced an above average monsoon rainfall of 18 percent last week after the 9 percent below average rain in the previous week, according to Reuters.
India is one of the world's largest producers as well as consumers of farm products, including rice, cotton and corn. Rains are vital to India's farm sector as the farmers depend on rainfall for the production of commodities and on farming for a livelihood.
A shortage in rainfall can cut exports, add to food inflation and have a negative effect on the demand for products. This creates distress among farmers and it had often resulted in the suicide of desperate farmers in the past.
As part of helping the struggling farmers from weak monsoon, the Indian government unveiled a scheme to sell diesel at lower rates to farmers in areas where this year's monsoon rainfall has been less than half.
Apart from that, the government has also raised the subsidy on seeds in areas where the summer planting started late.
Meanwhile, heavy rainfall in a few areas such as Odisha and Maharashtra has resulted in landslides and flood.
"Unfortunately, my state has witnessed both- a dry patch in the early monsoon phase and heavy floods recently," Bhartruhari Mahtab, a member of parliament from Odisha told Reuters.
"National disaster response force is in place in flood hit areas," Home Minister Rajnath Singh said in parliament, according to Reuters.
-With input from Reuters.