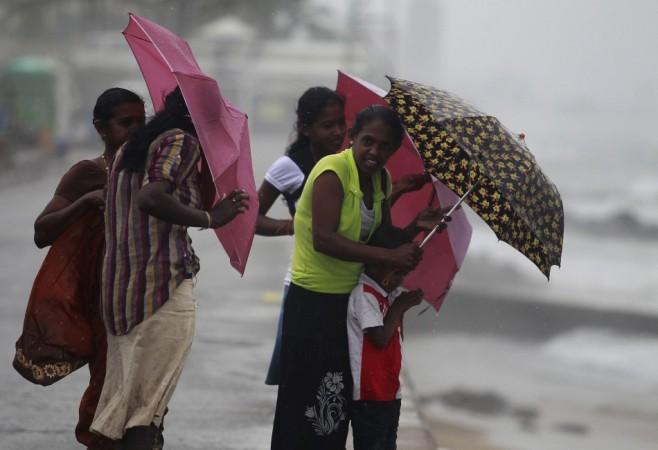 In a relief to farmers in the country as India is likely to receive normal monsoon rains this year, said Earth Sciences Minister Vilasrao Deshmukh on Thursday .
Forecasting a third straight year without drought, Deshmukh said rains during the June-September season are likely to be 99 percent of the long-term average.
Meanwhile, the India Meteorological Department (IMD) has released its forecast for the 2012 south-west monsoon season (June to Sept).
"Southwest monsoon seasonal rainfall for the country as a whole is most likely to be Normal (96-104% of Long Period Average (LPA)) with the probability of 47%. The probability (24%) of season rainfall to be below normal (90-96% of LPA) is also higher than its climatological value," said a release by Ministry of Earth Science.
However, it added that the probability of season rainfall to be deficient (below 90% of LPA) or excess (above 110% of LPA) is relatively low (less than 10%).
"Quantitatively, monsoon season rainfall is likely to be 99% of the LPA with a model error of ± 5%. The LPA of the season rainfall over the country as a whole for the period 1951-2000 is 89 cm," said the release.
Monsoon rains is vital for agricultural activities in the country where the agriculture related sector is estimated to contributed around 15 percent of India's economy.
Meanwhile, IMD Chief L.S. Rathore has expressed the fear of revisiting El Nino weather pattern around July and August this year.
"Monsoon is likely to have average rainfall in 2012 despite fears the El Nino weather pattern may emerge in the second half of the season," Reuters quoted Rathore as saying.
El Nino, an abnormal warming of waters in the equatorial tropical Pacific, is linked with poor rains or a drought-like situation in southeast Asia and Australia.
The La Nina weather pattern, which is associated with heavy rains in south Asia and floods in the Asia-Pacific region and South America, and drought in Africa, ended in March.
In the interim before El Nino appears, weather officials say a neutral condition continues over the tropical Pacific.
In 2009, the El Nino weather pattern turned monsoon rains patchy, leading to the worst drought in nearly four decades.
(With Inputs From Reuters)