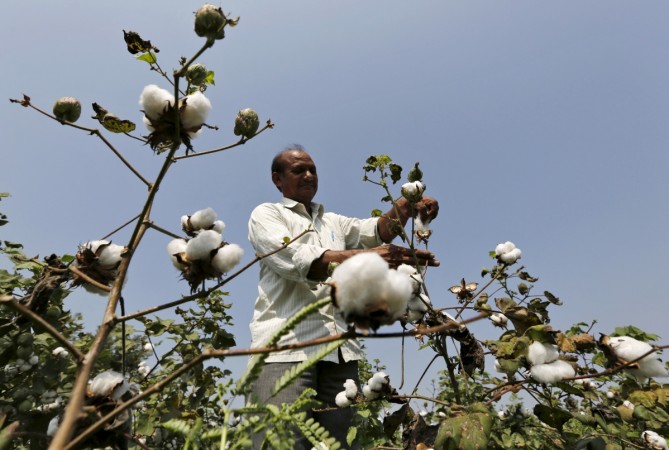 Monsanto India Friday "warned" that it would be forced to "re-evaluate" its position in India if a government-appointed panel's proposal to cut royalty paid on genetically-modified (GM) cottonseeds by 70 percent is not withdrawn.
"If the committee (set up by the agriculture ministry) recommends imposing a sharp, mandatory cut in the trait fees paid on Bt-cotton seeds, MMBL will have no choice but to re-evaluate every aspect of our position in India," Monsanto India region CEO Shilpa Divekar said, reported The Financial Express.
The company's joint venture, Mahyco Monsanto Biotech (India) Pvt. Ltd (MMBL), in a separate statement also spoke disapprovingly of state "intervention" in private contracts.
"Such a drastic intervention overrides existing private bilateral commercial contracts, and undermines the overall operating environment in India," said Mahyco Monsanto Biotech (India) Pvt. Ltd (MMBL) in a statement on Friday, reported the daily.
MMBL is a joint venture between Maharashtra Hybrid Seeds Company and the US-based biotech company Monsanto Inc.
It has established sub-licensee contracts with many seed companies in India to sell its products. The committee's recommendation comes at a time when these licensees owe Rs. 450 crore to MMBL as trait/royalty fees from their sale of seeds during the Indian monsoon (the Kharif) season 2015.
The CottonSeeds Price Control Committee, established by the Indian agriculture ministry last December, had also proposed lowering of seed prices.
The committee recommended cutting the price of BG-II cottonseed by about Rs 130 to Rs 800 a packet (450 gm) from Rs 930 last year and to Rs 635 (from Rs 830) for BG-I for the upcoming kharif season. Bulk of the reduction comes in the form of a lower royalty, reported the Business Line.
Divekar said technology transfer would be "difficult" if the government "intervenes arbitrarily."
"It will be difficult for MMBL to justify bringing new technologies into India in an environment where such arbitrary and potentially destructive government interventions make it impossible to recoup research and development investments focused on delivering extensive farmer benefits and where sanctity of contracts is absent," The Financial Express quoted her as saying.
Ninety percent of India's cotton production is currently grown using the GM seeds. Monsanto's 'BT cotton' varieties (BG-I and BG-II) hold a monopoly on all cottonseeds sold in the country — a fact that has led to the Competition Commission of India ordering a probe into the aspect of abuse of dominance, said The Financial Express.