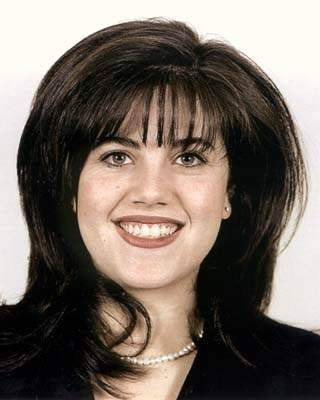 "It's time to burn the beret and bury the blue dress."
This is how Monico Lewinsky describes her affair with Bill Clinton, finally breaking her silence after almost a decade.
"I, myself, deeply regret what happened between me and President Clinton. Let me say it again: I. Myself. Deeply. Regret. What. Happened," the 40-year-old says in the upcoming issue of Vanity Fair.
Lewinsky breaks the silence about the much-talked-about affair maintaining, however, that the relationship in the 1990s was one between two consenting adults.
"Sure, my boss took advantage of me, but I will always remain firm on this point: it was a consensual relationship. Any 'abuse' came in the aftermath, when I was made a scapegoat in order to protect his powerful position," Lewinsky writes.
Lewinsky began the affair with Clinton while interning in White House. The ensuing scandals lead to the Democratic President's impeachment by the Republican-led House.
Lewinsky has stayed virtually silent about the affair and the buzz helmed by it over the past decade. She writes in the Vanity Fair article that "the buzz in some circles has been that the Clintons must have paid me off; why else would I have refrained from speaking out? I can assure you that nothing could be further from the truth."
She adds that it's time to stop "tiptoeing around my past - and other people's futures. I am determined to have a different ending to my story. I've decided, finally, to sick my head about the parapet so that I can take back my narrative and give a purpose to my past. (What this will cost me, I will soon find out.)"
She also took an opportunity to correct Beyonce's "Partition" Lyrics: "Thanks, Beyonce, but if we're verbing, I think you meant 'Bill Clinton'd all on my gown,' not 'Monica Lewinsky'd,'" she said.
The story has been creating quite a buzz in the social media with many people picking all the funnier side to it.
Here are some of the funniest takes on the story from Twitter users:
Monica Lewinsky wants to bury clothes instead of donate them to charity? That's CRAZY!

— Calder Holbrook (@CalderHolbrook) May 7, 2014
"Thanks, Beyoncé, but if we're verbing, I think you meant 'Bill Clinton'd all on my gown,' not 'Monica Lewinsky'd.'" - Monica. AHM. HAHAHA — Larry Xerxes (@LarryXerxes) May 7, 2014
Fox News talking about Benghazi, CNN going on about Monica Lewinsky. Cable news at its most comforting white-noise best.

— Steven Zeitchik (@ZeitchikLAT) May 7, 2014
Dress Monica Lewinsky wore during a sexual encounter with Bill Clinton. Pix: Lewinsky scandal http://t.co/j62X8vzoe2 pic.twitter.com/EMaWgBThsH — David Lalmalsawma (@davidlms25) May 7, 2014
XX... Apparently Monica Lewinsky plans on writing a 'tell-all' book about her time in the white house, I bet it sucks. #GoodMorning

— ♬Charlie ☯'Malley (@charliebadger99) May 7, 2014
Monica Lewinsky's tell all on one of the biggest scandals in U.S history. @TenNewsADEL — Ten News Adelaide (@TenNewsADEL) May 7, 2014
It's been years since I've made a Monica Lewinsky joke. I'm not sure I remember how.

— shameonyoudule (@shameonyoudule) May 7, 2014
Monica Lewinsky is back in the news talking about her affair with Bill Clinton. Woman! We have moved on, we dnt care abt ur mouth movements — Wale Gates (@walegates) May 7, 2014
Image credit: WikiMedia Commons/ Helene C. S
(Ed:AJ)