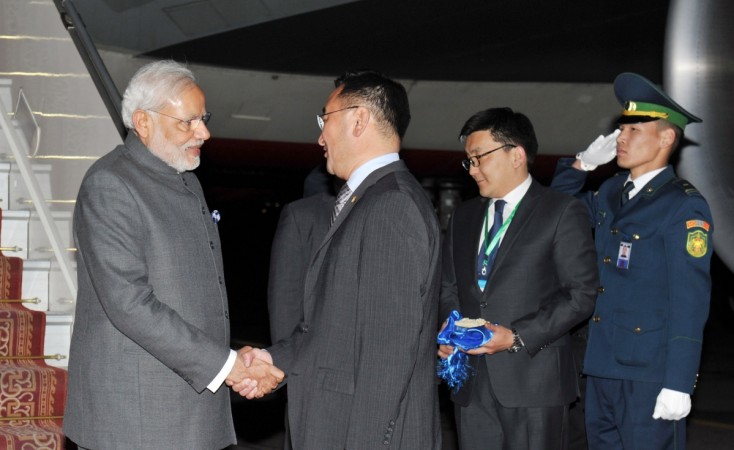 Mongolia is an integral part of India's Act East policy, said Prime Minister Narendra Modi in Ulan Bator, the country's capital, on Sunday and also announced a $1 billion Line of Credit to Mongolia for infrastructure projects.
Modi, speaking after delegation level talks with Mongolian Prime Minister Chimed Saikhanbileg said that both sides have also agreed to elevate their bilateral ties to a strategic partnership.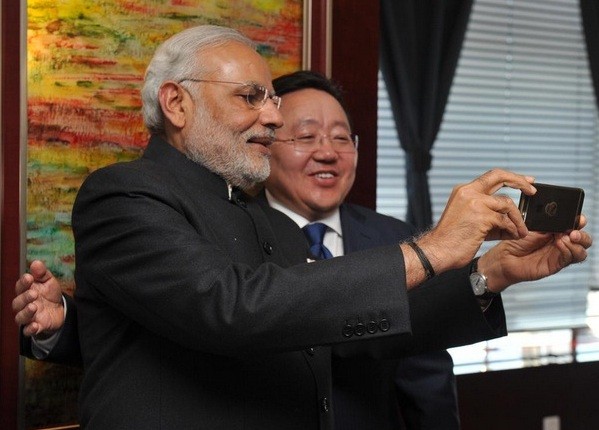 Both sides inked 14 agreements in various sectors.
The prime minister said the agreements inked would deepen their cooperation in border security and cyber security.
"We will continue to participate in each others' defence exercises," Modi said.
He also said both countries are at "a significant milestone in our relationship" and "starting a new era in our partnership".
Modi said both countries also closely linked with the future of the Asia-Pacific region.
"We can work together to advance peace, stability and prosperity in the region," Modi said.
"I am here in respect for our timeless kinship. You have called us your third neighbour and spiritual neighbour. We will always fulfill the responsibility that comes with this honour," the prime minister said.
Modi said the number of agreement inked "speak of the depth of our relationship" in the economic sector, development partnership, defence, security and people to people ties.
He also said both countries would take their economic partnership to a new level.
The prime minister said it was a special privilege to visit Mongolia when the country is marking 25 years of democracy and both countries are observing 60 years of diplomatic ties.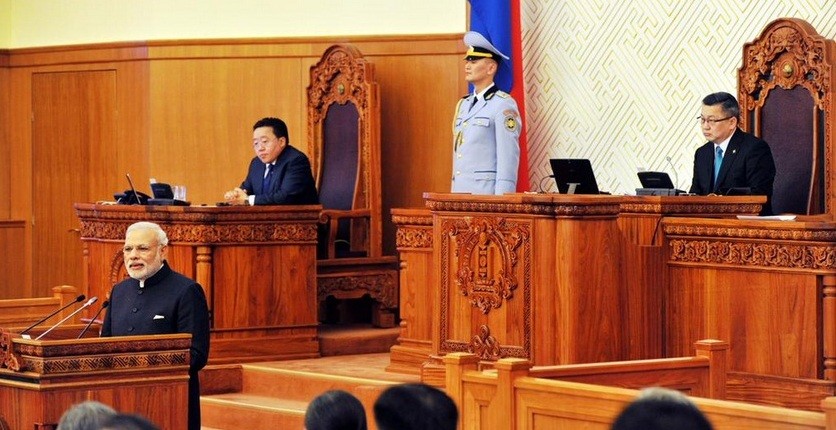 He said the Mongolian parliament's decision to host him "is a remarkable gesture of honour for India".
He also said his visit to the Gandan Monastery in the morning, where he handed a sapling of the Mahabodhi tree is "a token of friendship of the people of India".
Modi said there is huge potential for cooperation in the civilian nuclear and mining sector.
Mongolian Prime Minister Chimed Saikhanbileg, in his press statement, said Mongolia "firmly regards India as our third neighbour and our spiritual neighbour".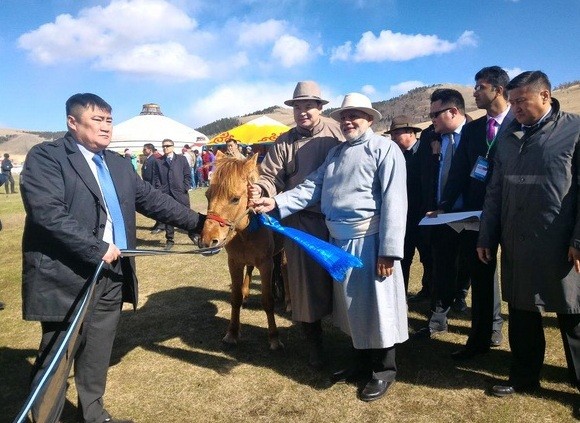 "This year marks the 60th anniversary of our bilateral relations. This is the first ever visit by a prime minister of India in the history of our ties," Saikhanbileg said.
He said both sides had held extensive talks on bilateral, international and on regional issues.
"During the talks we agreed to elevate the bilateral relationship to a strategic partnership level," he said.
The Mongolian leader said both countries have also agreed to establish a joint investment fund.
He said both sides have agreed that Indian and Mongolian companies would cooperate in private public partnership and invest in the Mongolian private sector.