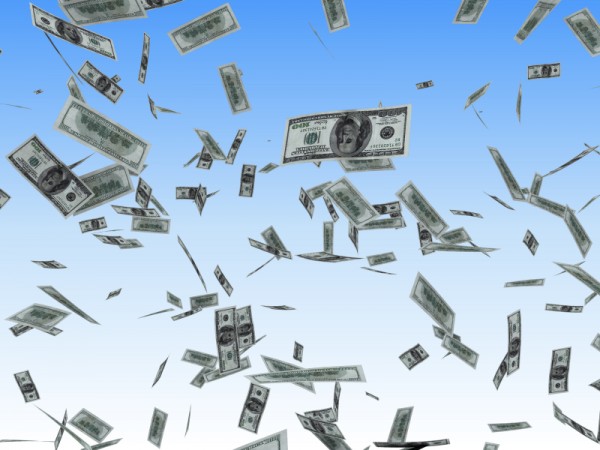 Think your Friday was exciting? Bet you can't beat the drivers on Maryland Highway, who had crisp currency notes flying in their faces after an armoured truck's latch accidently came undone and wads of cash spiralled onto the road. The drivers on the highway wasted no time in collecting all that money flying about in the air.
Maryland state police stated that the lock on a GaraWorld truck had malfunctioned, causing the door to open during the Friday morning rush hour, sending the currency notes raining down onto the Interstate 270 near Urbana, about 36 miles northwest of Washington, DC. The bills which blew in the air, were quickly collected by many excited drivers on the Highway, the GardaWorld drivers told the police.
Although many drivers stopped and grabbed all the money they could from the road before a vehicle from the fire department arrived and turned on the emergency lights, Canoe reports that the responding troopers were able to help recover around $200 for the drivers of the GardaWorld truck after a 20-minute search with the assistance of k9 dogs, during which the highway was closed.
The amount of cash that was lost has not been disclosed. GaraWorld generally transports over $5 Billion in cash every day, according to their website.
The police are urging responsible parties to return the money to the state police barracks in Frederick and avoid facing charges.
"Motorists who picked up the cash are reminded that it is not their money," police said in a statement.
Considering the number of traffic cameras placed at consistent distances in various Maryland Highway points, it must not be too hard to figure out those who scrambled the road as it was raining money.