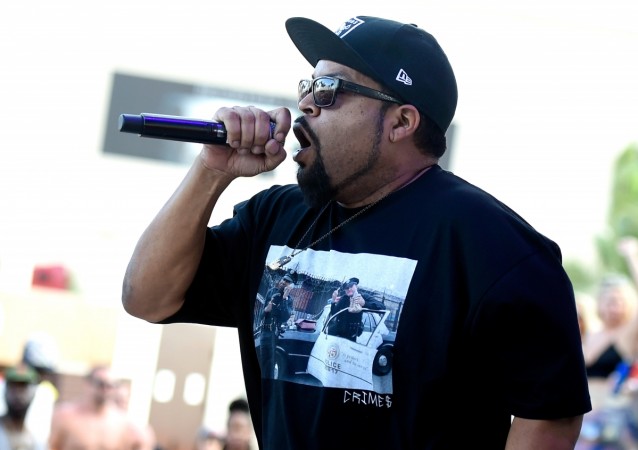 American gangsta rapper O'Shea Jackson, better known as Ice Cube, could be set for a fortune, thanks to the upcoming big-money boxing fight between legendary Floyd Mayweather and UFC star Conor McGregor on August 26.
The big event is set to take place at T-Mobile Arena in Las Vegas.
Everything is in order for now for the combat sports fans to attend (or not) the fight night and McGregor to not tarnish his image with a completely one-sided fight, in Mayweather's favour. The big stadium in Las Vegas is also ready....but here's the catch!
Before the fight got official, Ice Cube had already booked the venue for one of the Big3 basketball matches on August 26. BIG3 is the professional 3-on-3 basketball league co-founded by the multi-talented rapper.
As we write, tickets of both events are up for sale, online.
Question is who wins at the end of the day.
Not much of a difficult question this. We all know that if one event goes ahead on that night, it will be Mayweather vs McGregor. What happens to Ice Cube's basketball game then? Well, the entertainment man surely knows the tricks of the trade!
"If they do what they're supposed to do and make us happy, yeah we'll move," Cube told Fox Sports. "We're talking about it. I think we're going to get there."
Ice Cube is looking for money, baby! Plain and simple. And there ain't a doubt that he would not be handsomely rewarded. And he doesn't even have to bet a single penny to collect a fortune from the fight organisers.