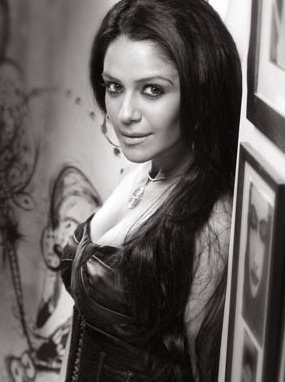 Television actress Mona Singh, who is annoyed with an MMS clip, has said that the scandalous video in circulation features her look-alike.
A 23-second MMS video, showing a semi-nude woman alleged to be TV actor Mona Singh, went viral on the net on 28 March. The 32-year-old actress came to know about the alleged video when she was shooting for her show "Kya Hua Tera Vaada".
Mona, who got popular for her role in "Jassi Jaissi Koi Nahin", has maintained that the video is tampered and features her look-alike.
"I am aware of a scandalous video featuring my lookalike in circulation. At this point of time all I can say is that this is a morphed video," Mona told IANS.
When Mona came to know about the clip, she immediately lodged a complaint with the cyber crime branch of Mumbai Police against unknown person.
Police are investigating the origin of the video and trying to find the computer that was used to upload the clip. Police said that they are trying to trace the IP address with the help of cyber experts.
Mona is currently dating actor Vidyut Jamwal. The video surfaced online two weeks before the release of Jamwal's upcoming film "Commando" in which he plays the lead. When she was suggested that the clip could be a publicity stunt before the release of the film, Mona said, "No one, and I mean no one, would want this kind of cheap and disgraced publicity."
The actress in a statement said that she was extremely shocked when she learnt about the alleged video. She thanked her family and friends who are supporting her.
"This is a VERY SERIOUS issue and it needs to stop! As members of the media, journalists and editors should also take a stand against such acts and not provide the culprits with the publicity that they are hoping for as the outcome of their dastardly acts," the actress said in a statement.