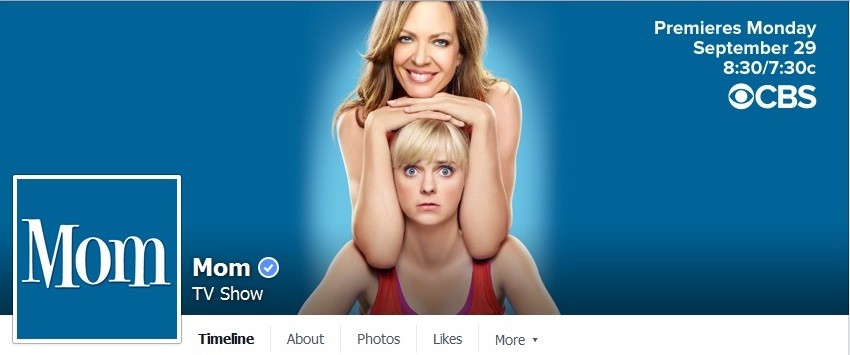 Things are heating up in Freshman comedy "Mom", where Christy Plunkett (Anna Faris) and Bonnie Plunkett (Allison Janney) are getting ready to tickle viewers' funny bone. Additionally, some new faces will appear in the upcoming season that kicks off on 29 September.
The premiere episode of "Mom" Season 2 titled "Hepatitis and Lemon Zest" will be aired on Monday at 8.30 pm. The official synopsis of episode 1 states that Bonnie will be furious about Christy's poor financial decisions, which threatens the family's living situation.
Furthermore, "Christy agrees to help out Jill and Violet (Sadie Calvano) gets an update on her baby that she gave away for adoption," reads the synopsis.
Meanwhile, executive producer Chuck Lorre has revealed that Christy and Bonnie will have to face some financial crisis in the upcoming season of the show.
"We have a great storyline this year. They lose the house. They stay at a motel for a while. They stay with Marjorie and the cats for a while," he told The Hollywood Reporter.
"It's a struggle. Christy is trying to keep her family afloat and keep her daughter afloat after the adoption. Her daughter is not doing well emotionally. It's hard. And she's also trying to help Jamie Pressly's character, who is trying to get sober," he added.
While Mimi Kennedy will be back on the show as Marjorie, Jaime Pressly of "My Name Is Earl" fame will appear as Jill.
Pressly seems exited about her role in the new season of the CBS's sophomore comedy. "Mom is an opportunity to do something else. I really haven't had that opportunity since "Grace Under Fire", and that was 21 years ago. It's a great opportunity to write stuff that maybe touches on some real serious stuff and hopefully find a way to somehow make it funny as well. Having the first year under our belt gave us a little more confidence," she said.
Describing Pressly's character in "Mom" Season 2, Lorre explained, "She's a woman with a lot of money and not much else going on."
CBS has also revealed that "Mom" is getting three more new faces this fall: Rick Fox, Ed Asner, and Sara Rue. Fox will portray the character of Dr. James Kendall, who is married to Jill, while Asner will play Jack, a tenant in the apartment building where Bonnie and Christy move, and Rue will be the new love interest of Christy's ex-husband Baxter (Matt L. Jones).
"Mom" Season 1 was a hit worldwide, being distributed in the United Kingdom, Spain, Italy, Canada, Brazil, Turkey, Poland, Australia and India. It is yet to be seen whether the new season of the Freshman comedy will once again capture the attention of viewers.