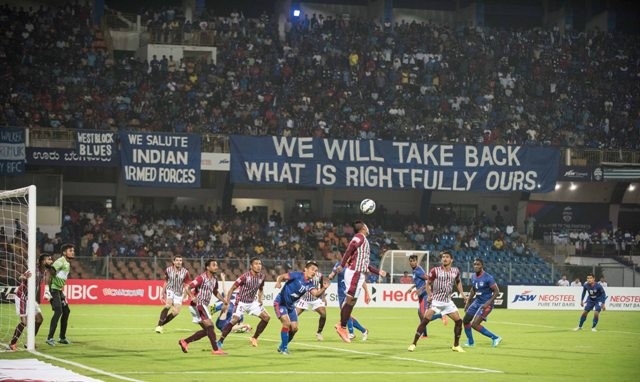 In the I-League — the premier league of Indian club football — neither Mohun Bagan nor East Bengal can stand Bengaluru FC (BFC). So intense is their rivalry that even fans of one team think twice before looking into the eyes of those of the other.
While the derby between Mohun Bagan and East Bengal remains a historic rivalry in Indian football, the war between Bagan and Bengaluru FC as well as the standoff between East Bengal and Bengaluru FC is slowly and steadily turning heads too, thanks to the Bangalore football team's impressive displays in both domestic and AFC (Asian Football Championship) competitions over the last few years.
Now, the side, coached by Albert Roca, is on the brink of making history. Bengaluru FC have reached the AFC Cup 2016 semifinals — the first time they've ever done it — and they play defending champions Johor Darul Takzim (JDT) at the Kanteerava Stadium in the garden city on Wednesday.
A special moment calls for a special occasion. Numerous fans on social media have wished the Sunil Chhetri-led Bengaluru FC all the best for the occasion. Sports Minister Vijay Goel, former Infosys chief Nandan Nilekani as well as AIFF (All India Football Federation) honchos also extended their wishes.
The Indian football heavyweight clubs, Mohun Bagan and East Bengal, have also come together to support Bengaluru FC, in what has been a rare occurance in Indian football. Not only that, fans of both the Kolkata teams have also wished luck to BFC as they set foot forward to shine at the historic occasion in Indian football.
"Adversaries on the field, but supporters tonight. All the best Bengaluru FC. We hope to see an Indian team in the AFC Cup final," East Bengal team posted from their official Twitter handle on Wednesday.
"Best of luck Bengaluru FC. We Mohun Bagan fans are with you today," wrote fans of the 2015 I-League champions on Twitter.
Check out the tweets
I'm a lifelong Mohun Bagan supporter, but tonight, @bengalurufc will have my full backing. They've made India proud.

— Sarthak Dev (@devellix) October 19, 2016