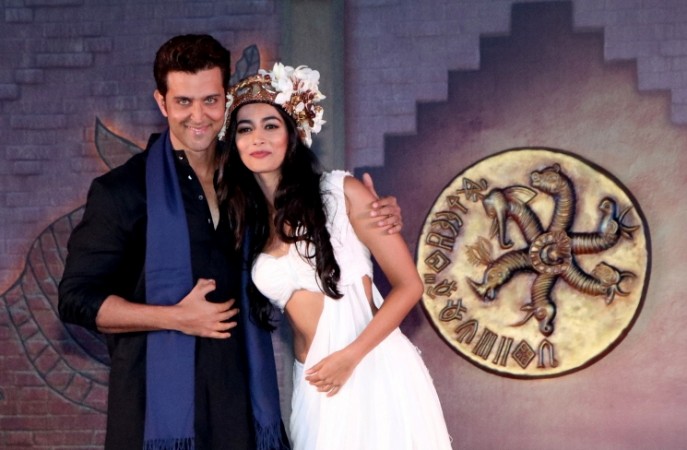 Pooja Hegde, who recently made her Bollywood debut with "Mohenjo Daro," has not got a rousing welcome from the critics. After working in a few South Indian films, she entered the Hindi zone hoping to make it big in B-town. Unfortunately, reviewers have torn her apart for her performance in the Hrithik Roshan-starrer flick.
The young lass made her acting debut in Tamil film "Mugamoodi" opposite Jiiva. The Mysskin-directorial failed to give a breakthrough, however, the actress was able to save her skin given it was her first outing.
Pooja Hegde moved to Telugu films with Naga Chaitanya's "Oka Laila Kosam", in which her performance went unnoticed and "Mukunda" too did not set the box office on fire. Despite failures, she surprisingly bagged "Mohenjo Daro."
People wondered what made Ashutosh Gowariker sign Pooja Hegde, given the fact that roles in this genre films demand powerhouse performers. Hence, people were curiously looking forward to see how the budding actress has justified her role.
Well, it turns out that Pooja Hegde has failed to impress under the enormous burden of expectations. Many are of the opinion that the role was too much for a newbie and makers would have gone for an experienced artiste. Below, we bring you some of the comments posted by critics about her acting in "Mohenjo Daro."
IBT Review: Pooja, though is a newbie and may be should get the benefit of doubt, could have done a better job with a little more expression along with the dialogues. Otherwise, she just offers a flat and completely rehearsed performance.
TOI Review: Pooja appears drab and Chaani weakly written -- in a role that largely features feathers and flashes of leg, an inexpressive Chaani becomes unmemorable and unlike Gowarikar's stronger heroines (think Radha to Jodhaa) whose performances powered his plots. Here, Chaani is another weak pillar in a shaky story that features horses in the Harappan era (widely believed to have arrived later with the Aryans), Maham wearing a helmet evoking Asterix comics, a Gladiator-like fight involving a trishul and several different pronunciations of Sarman's father's name.
HT Review: Pooja Hegde has little opportunity to showcase her skills. She is 'Sindhu Ma Ka Vardaan', whose decision shall change the fate of the city but also the one who doesn't take a single decision but leaves everything in the hands of either a cruel ruler or a good-hearted visitor. This discrepancy makes us wonder about what her character is up to.
NDTV Review: Pooja Hegde (in her first Bollywood film), despite the centrality of her role, resembles a inert relic trapped in an ill-advised piece of cinematic artifice.
Rediff Review: Perhaps former Miss India Pooja Hegde was chosen for the role because of her experience with the crown -- there's nothing else she lends to the film. She wears the exact same dazed expression whether kissed or bereaved.