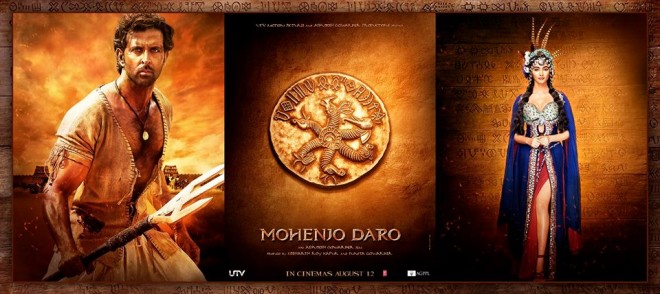 Some of the top actors of the industry have recently done films which star fairly new faces opposite them. A trusted industry source claimed that production houses cut costs by casting freshers.
"A-list Bollywood heroes charge anything from Rs. 20 crore upward. Producers have no option but to economize with the rest of the budget by casting actors who don't charge that much," an insider told the Asian Age.
Was this the reason why Pooja Hegde was roped in for Hrithik Roshan's "Mohenjo Daro"? Only time will tell. The Ashutosh Gowariker film releases on Aug. 12, the same days when Akshay Kumar-starrer "Rustom" would be out on the screens.
Some of the popular directors and trade analysts have come forward contesting this theory. All channel a similar thought: casting is about creativity and has hardly anything to do with money.
"It depends on the script and how the director and scriptwriter sees the character. It probably works to the advantage of the film in most cases," Rahul Dholakia told the daily. His film "Raees" stars Shah Rukh Khan Khan and Pakistani actress Mahira Khan.
Hansal Mehta too said that it wasn't a cost-cutting process but has something to do with "freshness." Vikram Bhatt gave an interesting statement. He said that it's easier to cast a lesser-known female lead opposite an established actor.
"More than cost cutting, it is easier to make the film if there is a less popular co-star with a big star. It becomes virtually impossible to match the availability of big stars over long periods. Also, sometimes the star-cast dictates a lesser-known face opposite a big star. Satte Pe Satta is a case in point. Lagaan is another one," he further elaborated.