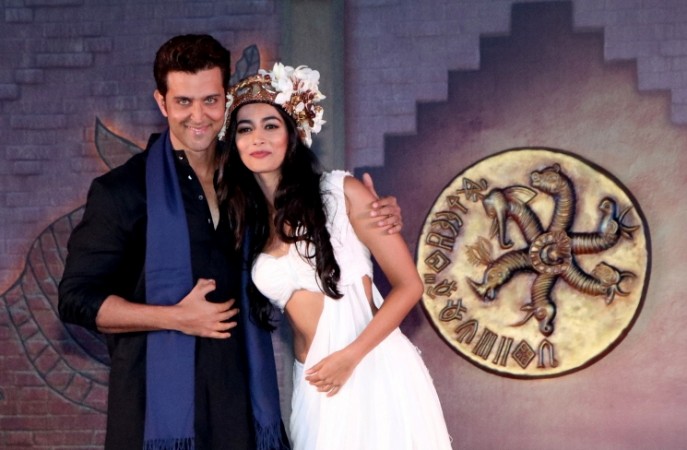 The lead pair of "Mohenjo Daro," Hrithik Roshan and Pooja Hegde, looks great and promising. Hopefully, the chemistry the stars share off-screen will show on celluloid.
Hrithik is delighted that he was to be able to work with the fresh face. Talking to the Asian Age, he described his first reaction when he had to give a romantic pose for one of the photoshoots (for the period film) with his co-actress.
"When we interacted professionally for the first time during our photo sessions, she had to look into my eyes romantically and I was literally taken aback. It was at that moment that I understood that she is a rare talent, a beautiful person and has very good skills as well. I have worked with many actresses, but the courage and purity I noticed in her performance made me sure that she would go a long way," the leading daily quoted the superstar as saying.
The Ashutosh Gowariker directorial didn't start on positive note. Soon after the trailer release, the period-drama drew flak for getting some of its facts wrong. Chaani's (Pooja) costumes and head gear have been criticised the most.
In a recently-concluded press meet, the filmmaker revealed that most of the styling was created and imagined because the era the film is set in had a lot of nudity, which cannot be shown onscreen.
"We have tried to create a world that we had imagined. It is my make belief world. There will be reservations, I won't say it is wrong but I would request one should look at it with little openness," Ashutosh told the Press Trust of India.
Set to arrive in theatres on Aug. 12, "Mohenjo Daro" has been selected for the 69th Locarno Film Festival, which is scheduled to be held from Aug. 3 to 13.