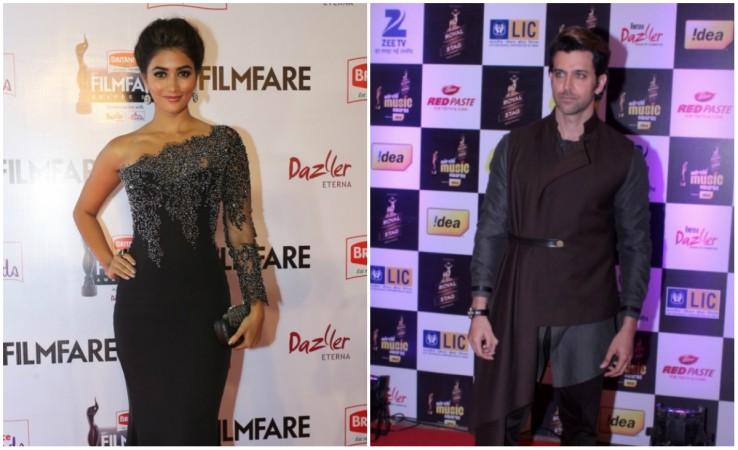 Hrithik Roshan and the team of "Mohenjo Daro" are pulling out all the stops to ensure the film is an epic in every sense of the word. After tiger and a gator, the actor will be seen going head to head with two raging bulls.
The scene, according to SpotboyE, is crucial to the love story. Hrithik taming the enraged animals at a bustling marketplace will apparently impress Pooja Hegde's character, making her fall in love with him. This is fascinating, but the news of the onscreen pair making love in a cave was an update that got everyone excited. A BollywoodLife source claimed that the steamy scene was over two-minute long.
Meanwhile, there's been a lot of noise about the crocodile he fought with for the Ashutosh Gowariker directorial. Apparently, he wasn't too pleased with the pictures of the battery-operated plastic gator making their way into the internet. He didn't appreciate the trolls and memes surrounding the images, and so suggested that those scenes be re-shot. But his request was turned down, which led to a mild disagreement between him and Ashutosh.
In other news, the period-drama is in sort of a trouble. Although the makers had blocked Aug. 12 as their release date, Aamir Khan wishes to reschedule his film "Dangal" and put it out on the same day. The 50-year-old actor apparently believes since it has a patriotic feel to it, the I-Day weekend fits better. Trade experts feel, the chances of a clash are slim as both the films are being produced by UTV Disney.