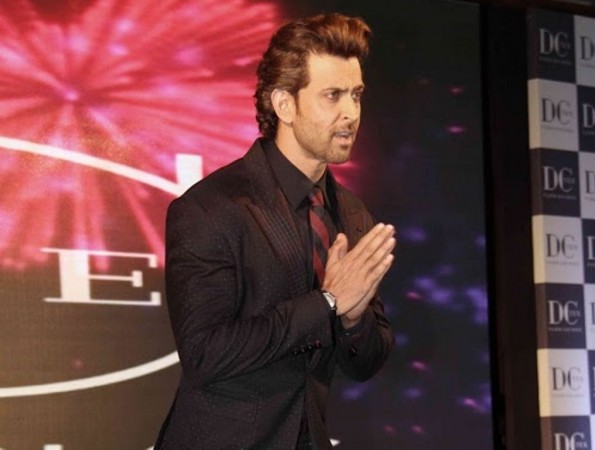 It appears, Hrithik Roshan has become more cautious about his career decisions post the "Mohenjo Daro" debacle.
Up until a few days ago, the charming actor was supposed to play an Indian Air Force (IAF) pilot in director Sidharth Anand's "Fighter," but not anymore. A Box Office India report claims that Hrithik was impressed with the grand scale of the project and agreed to do the film, but later bowed out.
The superstar has apparently become choosy about scripts and is interested in tight scripts, because that is what is clicking with audiences these days. Also, Sajid Nadiadwala pulling out of the project influenced Hrithik's decision a tad.
What is Hrithik up to these days?
Hrithik is shooting for Sanjay Gupta's "Kaabil," in which he will be seen in some never-seen-before action sequences.
"It was absolutely crazy action. I enjoyed myself so much. The blind have such sharpened sensory perceptions. I had to fight like any visually impaired person and not like Hrithik Roshan," the star told Bollywood Hungama.
And that's not it, Hrithik and his onscreen love interest Yami Gautam will be seen doing some Tango. Shot in 6 days, the track required the stars to be well rehearsed and take lessons from professional dancers.
Scheduled to arrive in theatres on Jan. 26, 2017, the action-thriller film is gearing up for a clash with Shah Rukh Khan's "Raaes." Although, there were talks of "Kaabil" being moved to another date, producer-director Rakesh Roshan quashed the rumours.
Just a day after SRK was spotted outside Rakesh's Mumbai residence, there were reports that "Raees" and "Kaabil" wouldn't lock horns on the said date. But, Rakesh said they were only catching up like old times.